State BJP President Devendra Fadnavis said, "Budgetary Provisions in Education is not an expense but a fundamental investment which will aid to produce talented and skilled manpower. However, only 0.14% of Maharashtra's GDP is spent on Education and thus Maharashtra has been continuously losing ground, rank, face and reputation in all published National Education Development Indexes."
Nagpur News:
The Bharatiya Janata Party's Vision Maharashtra Document, aimed at strong, empowered and progressive Maharashtra and capturing power in the State as well, covers 30 sectors but specific focus being on improving the standard of education, job opportunities, making the state load-shedding free, controlling the crime rate in the state, improving health facilities in rural areas, taking concrete steps to end the agriculture crisis so that farmers' suicides stop, etc.
State BJP President Devendra Fadnavis, releasing the Vision Maharashtra Document the other day, said "Vision Maharashtra is a movement which aims at capturing the aspiration of all citizens and helping it shape into a sustainable future." Talking about the Education, Fadnavis said, "Budgetary Provisions in Education is not an expense but a fundamental investment which will aid to produce talented and skilled manpower. However, only 0.14% of Maharashtra's GDP is spent on Education and thus Maharashtra has been continuously losing ground, rank, face and reputation in all published National Education Development Indexes. Maharashtra ranks 10th in Primary Education and 8th in Higher Primary Education Indexes nationally (2013). The percentage of students leaving school after 8th Standard is staggeringly 40," lamented Fadnavis and added that the scenario must be changed, of course, for better.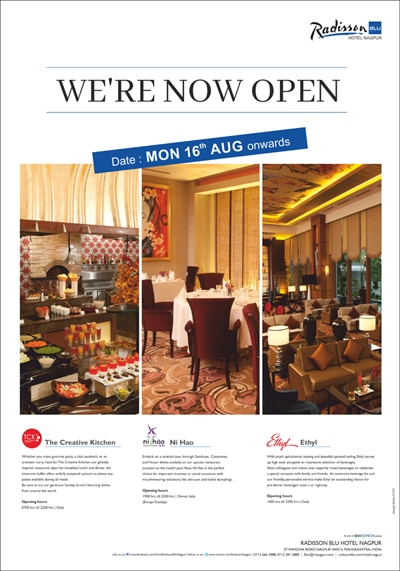 He presented the following current statistics in the Vision Maharashtra Document:
• Average Age of Maharashtra: 27 Years.
• 50% Population is below 26 years old.
• 63% Population is in the age group of 5 to 49 years.
• 15% Population is in the age group of 7 to 14 years.
SHOCKING FINDINGS: CENTRAL GOVERNMENT SURVEY
• 8.3 % of students within the State from the 3rd Standard cannot even read a single Alphabet.
• 15 % students can recognize alphabets but cannot read words.
• 19 % students can read words but cannot read 1st Standard Text book .
• 41% students from 5th Standard cannot read 2nd Standard Text Books.
• 38.07 % of 8th Standard students could not count numbers from 1 to 99.
• Only 21% students could Add/Subtract.
• Only 33% students could do Division.
• 18% students from Standard 5 could only perform Division.
• 6.9% students from Government aided schools and 21.8% students from unaided schools take private tuitions (Std. 1st to Std. 5th).
• Schools complying with Right to Education (RTE) Guidelines: 2.2%.
SOLUTION: CREATING PHYSICAL INFRASTRUCTURE:
• Will create adequate Class Rooms.
• Provision of potable drinking water in every school.
• Separate Toilets for Girls.
• Separate Kitchen Area to cater to Mid-day Meals.
• Setting up of Centralized Kitchens.
• Development of programs similar to ISKON's "AkshayPatra".
IMPROVING THE QUALITY OF EDUCATION
• Modern, Technology enabled Training Centers in every Taluka.
• Compulsory and Continuous Training and Development of Teaching Staff across the State.
• School Curriculum which inculcates Nationalism and creates individuals with a strong sense of social equity.
• Education that will help gain livelihood so as to improve economic status.
• Skill Training for students to be an integral part of the Education System.
• Equal emphasis on English and Marathi to assist in creating competent and successful individuals.
POLICY LEVEL INTERVENTIONS AND CHANGES:
• Post 10th Admission – To be made simple and hassle free.
• Expansion of the Science Stream, Inclusion of Applied subject areas in Commerce and Arts streams.
• Will launch a special campaign to stop profiteering of private schools in major cities.
• Latest Technology based "Smart School" systems to be deployed in every Taluka.
• Will deploy VSAT connectivity and Modern Smart Class Technology to impart education to students in remotest parts of Maharashtra.
• All Higher Secondary Schools to have Computer Labs, Broadband connectivity and LED TVs.
• Special "Platform Schools" for students from families who migrate frequently.
• Vacant positions viz. Deputy Director/Department Heads and Secretaries will be appointed on priority.
HIGHER AND TECHNICAL EDUCATION/TRAINING: PRESENT SITUATION – ALARMING:
Industries complaining about lack of Skilled Manpower, while unemployment numbers see record high.
India requires 20 crore skilled and trained manpower to address sectoral demand by 2022, this translates into 2 crore for Maharashtra.
Access to higher education beyond the common man (Fee Regulation Committee has a President, Part Time CA and four B.Com Graduates handling fee regulation issues of about 1500 Universities across the State. It is inhuman to expect them to complete their tasks, this they have indicated in their own submission before higher authorities).
Maharashtra lagging behind other states in Skill Based Training and development.
About 40% of Seats in Higher Education lying vacant.
Low Quality/Grade of Research work across Universities, Higher education not creating "employable" individuals.
EXPANSION:
• Skill Training and Development Centres across the key constituents of our GDP viz. Industry, Agriculture and Services to ensure and enhance overall productivity.
• Will Increase the number or ITI's and improve infrastructure and intake capacity within existing ITI's.
• A Full Fledged University in every District.
• We are ok with privatization in Higher Education but will not allow commercialization.
• Virtual Classrooms to connect remotest parts of the state using VSAT connectivity.
• Educational Institutes of National Level and Prominence to be established across all primary zones within the State.
• Implementation of eLearning, VSAT based learning tools from School till Higher Education course.
INCLUSION
• Will encourage and incentivize large corporates to participate in State's Skills Development initiatives via the "CSR" route.
• Will bring about 10 to 40% reduction in fees for Engineering and Medical courses.
• 100 percent Fee reimbursements on successful completion of Professional Education Degrees to SC/ST Students. 50% to OBC Students.
• EBC Income limit to be increased to 3 lakhs.
• Students in EBC category to be given Education loans at subsidised interest rates.
• Exceptionally talented Students to be provided with Interest Free education loans.
• Chief Ministers Scholarship Fund to be established/ To review and evaluate consolidation of all State Scholarships.
• To encourage and reward even the most common researcher and his effort.
EXCELLENCE
• Will ensure Gross Enrolment Ratio in Higher education reaches: 35%. Maharashtra's Current Ratio is 18%, India: 19.4%, USA:89%, Russia:68%, England:59%, China: 24%.
• All Universities will have access to renowned experts in various fields from India and the world for Research and Academic guidance.Research and development to be encouraged across Universities. Provision of Stipend and other assistance for Research fellows.
• Mandatory NAAC certification for all educational Institutions.
• Education no longer to remain "Business" but a responsibility to build "Temple of Knowledge".
• "Comprehensive Fee Regulation Law" to bring an end to the indiscrete profiteering and crass commercialization in Education Sector.
• The State University will be benchmarked against Global Standard in terms of Infrastructure, Education, Research and Academic Excellence.
• To ensure that University will be free from any Political Intervention/Influence. Will remove Higher and Technical education from the clutches and clout of the so called "Education Barons".
• Simplify the process of change of Course Curriculum within Universities.