Nagpur Today.
It was the 35th year of celebration of 'Shree Shree Durga Puja Festival' for an active social community of Nagpur. Organized by Paschim Nagpur Bangiya Samiti, the celebration and Puja Rituals commenced from 30th September.
A cultural program every evening took place, wherein the locals of Nagpur socialized and had a gala time with each other. The cultural masti included various events like 'Notun Juger Bhore' (A musical and dance program by the organizing comittee), a dance drama 'Chandalika', musical performances by the Swartarang Music Academy, musical 'Teen Ekke Teen' presented by Aalaap and dance drama 'Robi Aapon', each serving as times of entertainment daily, during the ten auspicious days of Durga Puja.
The Idol of Maa Durga had many eye-balls staring at it in fanatically, its beauty beyond words. The mandal even received the award for the Best Durga Idol henceforth.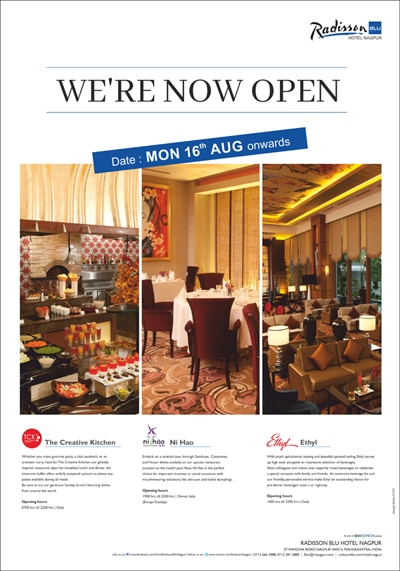 Each day, the delicious Maha-bhog tickled the taste-buds of the devotees.
PICS BY : Amol Gajbiye