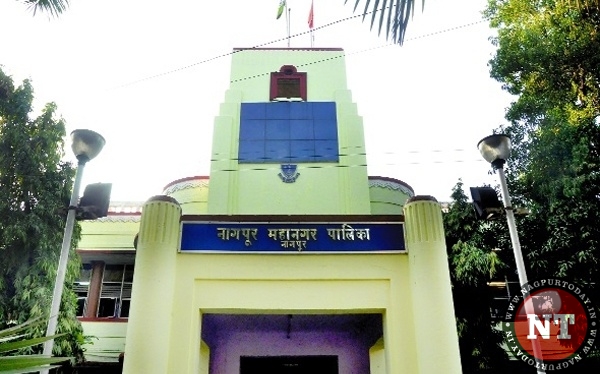 Nagpur: Tweaking rules for its own benefit and its 'favourites' is turning out to be a 'habit' for the Bharatiya Janata Party, the ruling party on Nagpur Municipal Corporation. And this 'diehard habit' has put the party under the scanner. In the instant case, the BJP-ruled tweaked the rules to give an extension to retired Additional Municipal Commissioner Rizwan Siddiqui in the same post. The 'favour' to Siddiqui, who had even faced a departmental enquiry that led to stopping his two increments, has raised many eyebrows.
It may be noted that extension of service or appointment of any retired official on contractual basis can be only granted to those who did not face any departmental enquiry or found guilty in DE, according to the rules of Maharashtra Government,.
Siddiqui had faced a departmental enquiry in 1997 recruitment scam when the civic body had appointed 106 employees by bending rules and later all of them were terminated. While under political pressure and high court directives the civic body had regularized 89 of them, the remaining 17 terminated employees recently lost their case in the Nagpur bench of Bombay High Court. "In the case, Siddiqui too was found guilty and his two increments were stopped," said a source.
The ruling party leader Sandip Joshi, on March 20, tabled the minutes of February month's general body meeting in the House to extend the tenure of Siddiqui as the Additional Municipal Commissioner or appoint him on contractual basis. Joshi was the proposer while Leader of Opposition Tanaji Wanve was the seconder of the proposal. The civic body had already appointed Siddiqui as Director of Special Purpose Vehicle — Nagpur Environmental Services Limited (NESL). Also, various departments — public works, electrical, projects and DPDC– will continue to be under Siddiqui.
Siddiqui, NMC's first own Additional Municipal Commissioner, retired from the services on February 28. Municipal Commissioner Ashwin Mudgal on March 1 gave charge as NESL director and also of some departments to Siddiqui considering his vast experience in the civic body. In fact, Siddiqui had reportedly converted NMC's clinic in Sadar area as his residence since last many years. Even after his retirement, he didn't vacate the clinic and is also using the Fire Department's Manza car.