Nagpur News.
The Maharashtra BJP President Devendra Fadnavis on Sunday released the party Manifesto that could be called Nagpur specific. The Manifesto was released in Hindi and Marathi at a press meet on April 6, 2014. Fadnavis, while elaborating on salient features of the Manifesto, stressed upon abolishing of controversial Local Body Tax (LBT) in State, job-oriented development, better health services, Railway Hub on the lines of Cargo Hub etc if BJP comes to power at Centre and State as well.
HIGHLIGHTS OF MANIFESTO:
1. Regularization of 572 layouts in the city.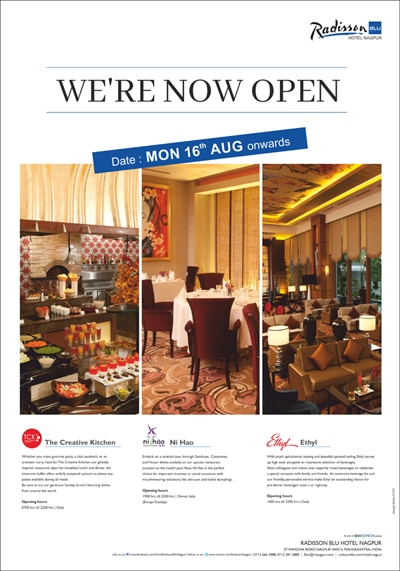 2. LBT abolition: Since this is a State matter, when BJP comes to power at Centre and State, too, we would certainly abolish the LBT giving the trade and business a relief and also a boost.
3. Health Services: We would strive and ensure that poor and needy people get the best of medical services. We would ensure proper care for patients of Cancer, those requiring Kidney Dialysis etc. We would develop the Super Specialty Hospital to the best of standards and ensure better medical treatment to every citizen notwithstanding their social and economic condition. We would work towards making the Super Specialty Hospital on par with Delhi's AIIMS.
4. Cement Roads and Flyovers: Devendra Fadnavis claimed that Nitin Gadkari is known for development of roads and flyovers. He would make it a point to construct more and more flyovers to ensure smooth vehicular movements and beautify the city, too.
5. Employment: According to Devendra Fadnavis, Nitin Gadkari has planned and is working on getting employment for at least 50,000 youths.
6. Education: Nitin Gadkari is working on a modern centre for coaching and guidance for students appearing for competitive examinations.
7. Water: Nitin Gadkari will ensure water connection in every house and 24 X 7 water supply in every area.
8. Market: The Manifesto also assures of an Air-Conditioned (AC) Market for all vegetables and non-vegetarian stuff. (Preventing unhygienic conditions in which they are sold today).
9. Railways: Fadnavis said that Gadkari would strive and make an international-level Railway Station in the city. Like the Cargo Hub, we would soon have a Railway Hub.
10. Non-Conventional Energy: Gadkari has plans to make Nagpur a Solar Powered City. Fadnavis said that soon many houses in the city will have solar powered lights.
11. Clean and Green City: Fadnavis assured that Gadkari will strive hard to make the city Clean and Green. This will include cleaning the Nag River and Pili River. The work of disconnecting the sewage drains and canals from the Nag and Pili Rivers.
12. Roads: Gadkari would ensure accident-free roads. Will increase emergency services for all road accident victims. Will work on parking facilities etc.
13. Monuments: Will take special care of Deekshabhoomi, Hegdewar Trust and Taj Bagh.
14. Industries: Will promote and help cottage industries.
15. Women's Security: Will work towards making the city safe and secure for women. Will ensure stricter laws for benefits of women.
16. Sports: Would work towards increase in smaller stadiums at many places. Will try and bring the Sports Authority of India, Maharashtra Branch in the city.
17. Separate Vidarbha: Since BJP has been in favour of smaller states, Gadkari will work towards a Separate Vidarbha.
18. Agriculture: Would organize more Agriculture Expo from time to time and encourage the farmers.
19. City Beautification: Would work towards making important buildings and monuments in and around the city like the Zero Mile Pillar and other structures beautiful and ensure proper and regular maintenance. Would also try and get reputed Industries and Educational Institutions to come and open branches in the city.
20. Making a London Street and an Orange Street near Ring Railway Station.
21. Development of Slum Areas: Would give ownership rights of plots in the slum areas.
Devendra Fadnavis asserted that this time Nitin Gadkari would certainly win since Gadkari has the support from people from all religions, castes, creeds, age groups. He took a dig at Sharad Pawar's statement and flayed his comments. While replying to a question on MIHAN not being mentioned in the Manifesto, Fadnavis said that all the issues could not be included in the Manifesto. "However, we assure you that within one year of coming to power, MIHAN would certainly be 100 % functional." He claimed that BJP will win 35 seats out of 48 in Maharashtra.