BJP MLA Ashish Deshmukh demands CM's resignation over agrarian crisis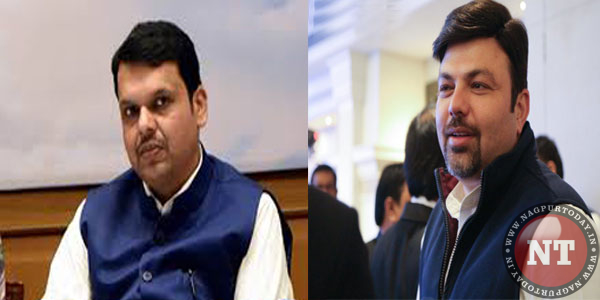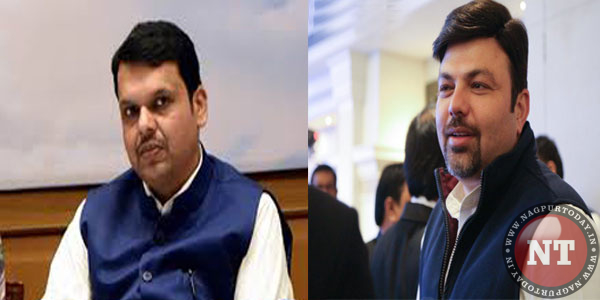 Nagpur: Rebel BJP leader Yashwant Sinha once again trained his guns at BJP government at centre and Prime Minister Narendra Modi for ignoring farmers' plight. BJP MLA from Katol Ashish Deshmukh went a step further demanding the resignation of chief minister Devendra Fadnavis. Sinha was in Katol to attend Deshmukh's indefinite strike seeking justice for hailstorm hit farmers in his constituency.
The former union minister has been launching attacks on BJP from several platforms. His son Jayant Sinha is the union minister of state for finance.
Meanwhile, former NCP minister Anil Deshmukh staged a road blockade in Katol over BJP government's failure to address problems of farmers. He alleged that the state government was fooling the farmers.
"I feel like a culprit owing to my political allegiance with BJP", said Sinha while addressing the farmers on the third day of the strike on Friday. "Promises made to the farmers by the current government is yet to see the light of the day. Farmers today are facing the worst times since independence due to government's apathy and ignorance. Unlike developed countries who focus on agriculture and its subsequent spending, our political leaders especially the current ones only speak rather than actually act on it," added Sinha.
Around 500 farmers were part of the strike, which began after the region experienced hailstorm on Tuesday resulting in destruction of the crops. The indefinite strike started by Deshmukh began on Wednesday at Katol, demanding the government to provide relief to the farmers through loan waiver and funds.
Further slamming the PM, Sinha said, "Our prime minister addressed the youth on methods to deal with exam stress as he has exemplary experience in the arena. I also expected him to speak on the issue of farmers and the crippling problem of farmers suicides but hardly did he address the real problem that is weakening our nation."
Ashish Deshmukh added, "Fadnavis must resign. Not only has he failed to live up to the expectations but the ignorant attitude towards real issues have made the public lose faith in him. The fact that farmer issues have become mere political agendas to garner votes is a serious issue. Numerous farmers are claiming they their affiliation to BJP has resulted in nothing but fake promises and loss."
Condemning the policies of the government, Deshmukh added, "The policies never reach the actual farmers resulting in farmer suicides. One needs to introspect on the policies that has been created by the government, yet farmer suicides are increasing every day," adding that the strike will continue till the demands of the farmers are met.