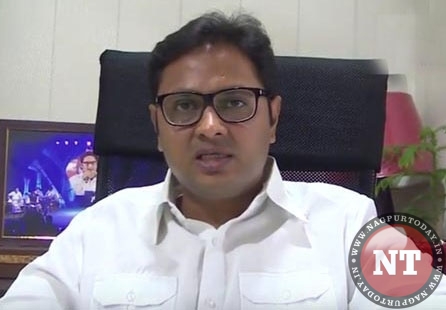 Nagpur: The Congress party has been raising its strong objections over the controversial film 'The Accidental Prime Minister,' the movie based on former Prime Minister Manmohan Singh. The trailer of the film has already been launched. It is being assumed that Gandhi family is being targeted through the movie. Subsequently, the Congress party has certainly lodged its objections but has decided not to launch a public protest over the film. But Youth Congress has definitely demonstrated strongly over the motive of the film.
However, an office-bearer of MPCC, Vishal Muttemwar, in a strategic move, has said that it could be assumed that the movie is based on a book and it should be viewed accordingly. "But the way the BJP has evinced its interest on the movie, it creates doubts. The BJP has gone on the film promotion spree through its Twitter handle. Has the work of a political party limited to promotion of a film? The date of release of the film also raises questions. It is a well planned conspiracy of BJP. In its four and half year rule, the party has failed on all fronts. People are seeking answers from the government in its final days. Hence the party and the government are adopting such tactics to divert attention of people. BJP is marketing the film to hide its failures of its four and half year rule. All leaders of the party are busy on the dubious job," Muttemwar stated.
Muttemwar further said that there is opposition to the film as such. "But if the movie has been aimed at targeting someone by presenting baseless facts and if a political party is behind such acts, then it is low level of politics. It would have been better if BJP makes a film on issues such as demonetisation, GST, farmer suicides etc. Whatever the decisions this government has taken affected the people and economy of this country. The party has indulged only in polarisation and now people are seeking answers. But the ruling party is busy in promoting and marketing a film," Muttemwar charged.