Corporator Balya Borkar booked under SC and ST (Prevention of Atrocities) Act for "hurting" sentiments of Dr Ambedkar followers; BJP says he is innocent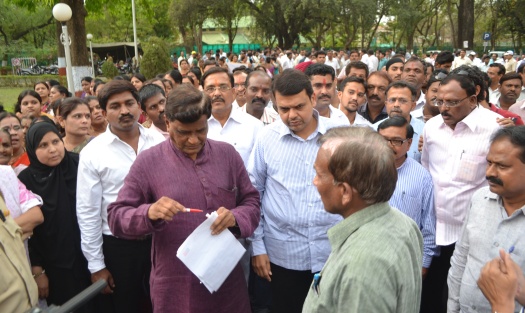 Nagpur News: The strong protests and chaos created by the activists Hanuman Sena, formed by a former minister, at Nagpur's Dr. Ambedkar Square in Wardhaman Nagar when a Nagpur Municipal Corporation's (NMC) squad reached the spot to remove banners and posters put up there to celebrate Dr Babasaheb Ambedkar's birth anniversary, forced the police to file an offence under SC and ST (Prevention of Atrocities) Act against Corporator Balya Borkar. The Hanuman Sena activists, by their actions, have played with strong sentiments of followers of Dr Ambedkar. The police were not left with any choice but to register a case against Balya Borkar under the relevant Act.
A delegation under the leadership of Bharatiya Janata Party MLA Krishna Khopde, who after going through the entire episode in details, met Nagpur Police Commisioner K K Pathak on Thursday at 4 pm and demanded a CID probe into the incident. Khopde, after the discussion with the Police Commissioner, informed him that a delegation other than Balya Borkar's delegation was handing over a memorandum to a DCP. Police should record the statements of people present in that particular delegation and also record the statements of the DCP and other policemen who were present during the unfortunate incident. The statement of the pandal owner should also be recorded, Khopde said.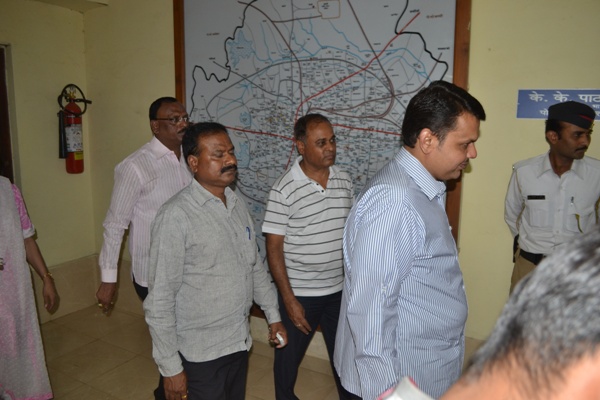 Khopde directly charged former minister Satish Chaturvedi for instigating his Hanuman Sena activists to create an uproar and violence. He further demanded a probe into the conspiracy by the former minister and his Hanuman Sena's role in the incident. Khopde also demanded revocation of charges under SC and ST (Prevention of Atrocities) Act against Corporator Balya Borkar. The charges under the Act are totally unnecessary, Khopde added.
The delegation comprised of MLA Sudhakar Deshmukh, MLA Vikas Kumbhare, Sudhakar Kohle, Sandip Joshi, Prabhakar Yavale, Chetana Tok, Pravin Datke, BJP Corporators and office-bearers.