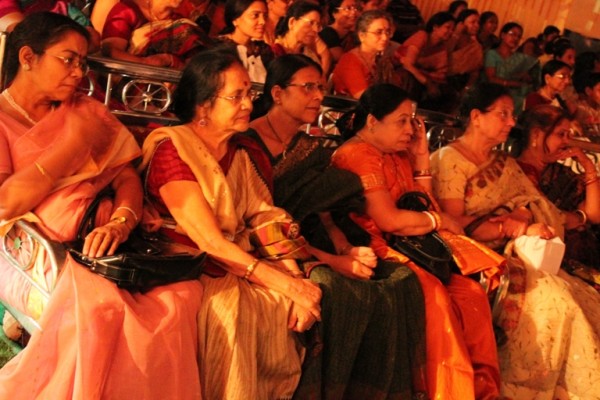 Every human being possess several dreams and desires in his life. Highlighting this aspect of life, a wonderful play was enacted on the eve on Sarbojonin Basonti Durgotsav here on 17th April 24, 2013 at Netaji nagar, Police Line Takli, Nagpur. The spectators enjoyed their time watching the play immensely. Brojo Sombad is the story of Brojen Ghosh, a middle class single earner in a family who wished to earn name and fame and a lot of money. He did fulfill his aim, but the twist in this play was seen when he did so in his dreams! Along with the family members, various interesting happenings took place in this man's dream.
The success story is woven in a beautiful comedy. The drama suddenly comes to reality when one of his friends made him realize that he is losing a lot rather than earning. The drama delivers an important message for the society that name, fame and money is not everything in one's life.
Presented by Drighanchu Nagpur drama group, the Director was Raja Mukherjee. The drama was enacted by Raja Mukherjee who played the male lead, Broju, who stole the show by his fantastic acting along with Supanth Bhattacharya, Sujata Shinde, Rupsa Sarkar and Rishi Banerjee.