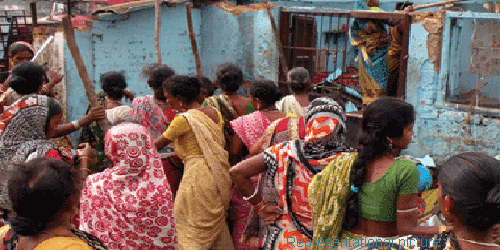 Nagpur News: Two women, who were selling liquor at Jai Sthambh near Nagpur Railway Station, were arrested by police after the women resorted to quarreling with policemen. The names of arrested women were given as Rukhsar Khan and her accomplice Anjum Ali. Police also registered an offence against Rukhsar's husband Firoz Khan.
According to sources, a policeman Shamir Sheikh (42) of Sitabuldi Police Station went to the spot along with some of his colleagues at about 7.30 pm. Rukhsar, who was selling liquor, soon realized that her business is getting a hit due to presence of the policemen and started quarreling with them and asked the policemen to leave the place. She charged the policemen with obstructing her business by seizing the liquor. She even threatened the policemen to teach a lesson to them for their action. Soon after Rukhsar and her accomplice Anjum Ali started fighting with the policemen and heckled them. Even Rukhsar's husband Firoz Khan, too, abused the police.
The shocked Shamir Sheikh and other policemen lodged a complaint at Sitabuldi Police Station and acting on the complaint police filed an offence against Rukhsar, Anjum Ali and Firoz Khan. However, police arrested only Rukhsar and Anjum Ali.