BJP candidate Nitin Gadkari's rally held on March 30, 2014

Former BJP chief Nitin Gadkari, who is contesting his debut Lok Sabha election from Nagpur, is a leader who has friends in almost all Maharashtra-based parties, or their branches. He is seen busy campaigning in the city, the city of his birth, to secure his debut in the Lok Sabha. On Sunday March 30, 2014, he started his Rally from Badkas Square, in Mahal. Since the area is his own, he got a rousing welcome. The entire vehicle in which he was moving about was filled with garlands and rose petals which were being showered on him.
As Nagpur Today trailed his endeavour to reach the citizens of the city:
09:15 am: Badkas Square:
09:30 am: Chandrashekar Azad Square:
09:35 am: Lakdipull: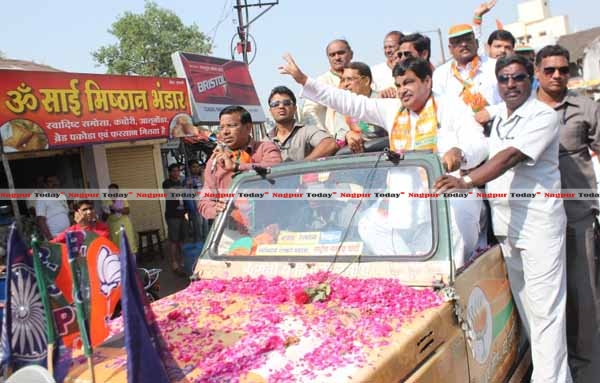 09:40 am: Juni Mangalwari (Ghat Road):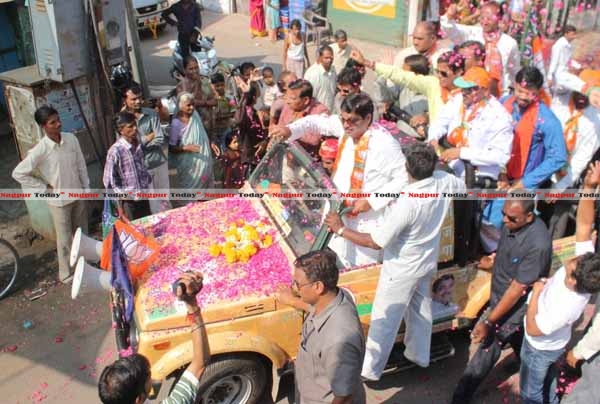 10:00 am: Gangabai Ghat Road: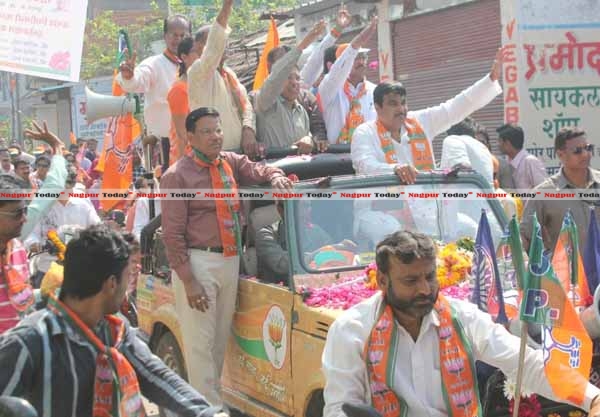 10:20 am: Shivaji Nagar (Mahal): He was welcomed with garlands
10:30 am: Chitnispura: The sun seems to have already showing its wrath and spreading heat wave in the morning itself. Gadkari had a glass of water. Meanwhile the exited people of the locale burst fire-crackers in the area to welcome him.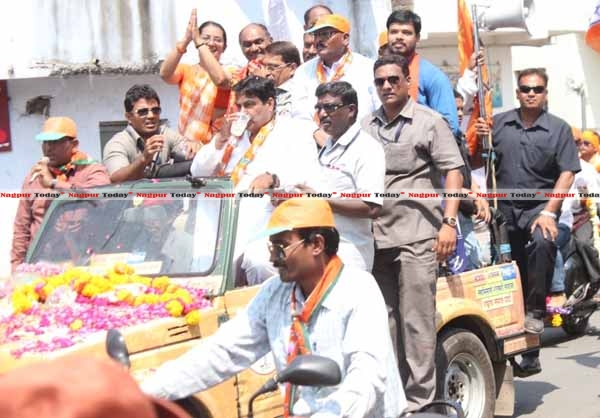 10:45 am: Naik Road (Mahal): The residents of Naik Road also burst fire-crackers to welcome him. 
11:20 am: Dasra Road, Bhutiya Darwaja