Congress Party's MP Vilas Muttemwar's Padyatra Campaign

Nagpur Today: MP Vilas Muttemwar, who has been renominated by the Congress for the Lok Sabha elections from the city has earned in all these 35 years of goodwill and has an image of an honest and non-corrupt leader. On March 30, 2014, he started his Padyatra from Mohan Nagar and went on through various streets and roads. A true leader that he is, he exhibits a unique blend of charisma that attracts people to follow him. Anees Ahmed along other local Congress activists accompanied him on his Padyatra.
Nagpur Today followed him in his venture as he reached out to the masses.
10:40 am: Sheetla Mata Mandir:
11:05 am: Bijli Nagar: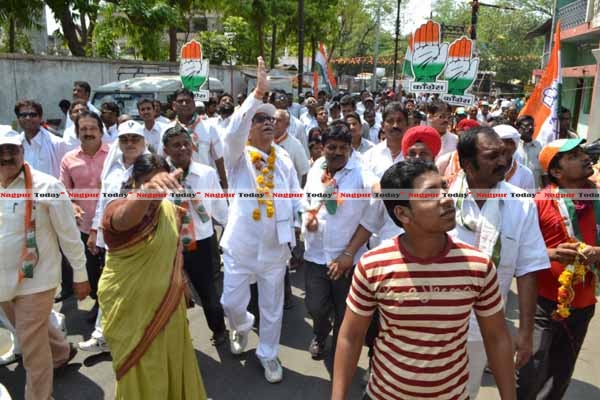 11:20 am: Near Corporation School, Sadar: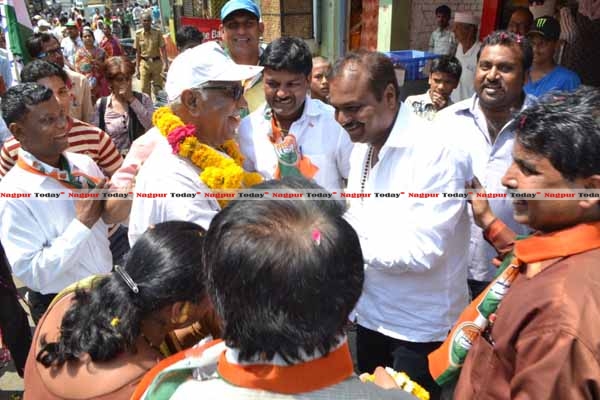 12:05 am: Gandhi Square, Sadar:
12:50 am: Karachi Street, Sadar: