Bizarre twist: 13-yr old girl was not kidnapped but sold for prostitution, mastermind arrested

The woman who had lodged a missing complaint with police has emerged as the kingpin behind the entire sordid episode.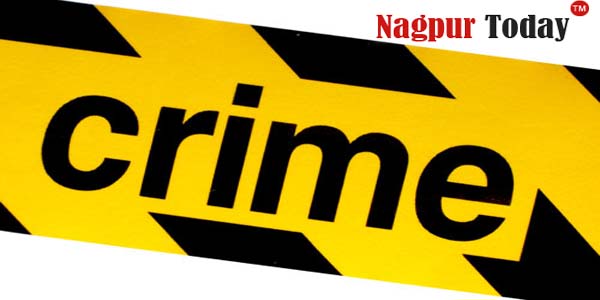 Nagpur News: The kidnapping 13-year old girl has taken a bizarre turn. The girl was not at all kidnapped but sold for flesh trade at Ganga Jamuna in the city. And the woman who lodged a missing complaint with police has emerged as the mastermind of the sordid episode. She has been arrested.
It may be recalled, Nagpur Today had on Sunday flashed the report titled "13-year old girl kidnapped from Itwari in city" wherein it was reported that the girl Manvi, resident of Santi Road, in front of Radhaswami Satsang Bhawan, Itwari, Nagpur went missing between 11 am and 8 pm on Friday.  Her relative Asha Vinod Kalkhor (40) searched her at all possible places but failed to trace Manvi.  Finally, she lodged a missing complaint with Lakadganj Police Station. The Lakadganj PSI Dube, in accordance with the Supreme Court ruling that if any minor girl goes missing, the case should be treated as that of kidnapping, booked unidentified person(s) under Section 363 of the IPS and launched a hunt to trace the girl.
During the course of investigation and massive hunt to trace the girl, the devilish actions of four accused got exposed. According to police, the parents of the girl, Manvi (13), have passed away. Manvi was living with her aunty in Bagnapur in Madhya Pradesh. However, the aunty's daughter Priti, with the help of a man named Avinash and another unidentified person, sold Manvi to Asha Vinod Kalkhor, resident of Ganga Jamuna area with the evil intention to push Manvi into prostitution business. Police succeeded in tracing the girl in Ganga Jamuna area. The girl told police in her statement that Asha Kalkhor forced her to carry out domestic work and used to beat her and dump into the rooms where flesh trade was going on.
The Lakadganj police on 16.3.2014 booked all the accused under Sections 366(A), 372, 373, 342, 203, 323, 34 of the IPC and Sub-Sections 6, 9 of Prevention of Immoral Trafficking Act and arrested the mastermind Asha Vinod Kalkhor.