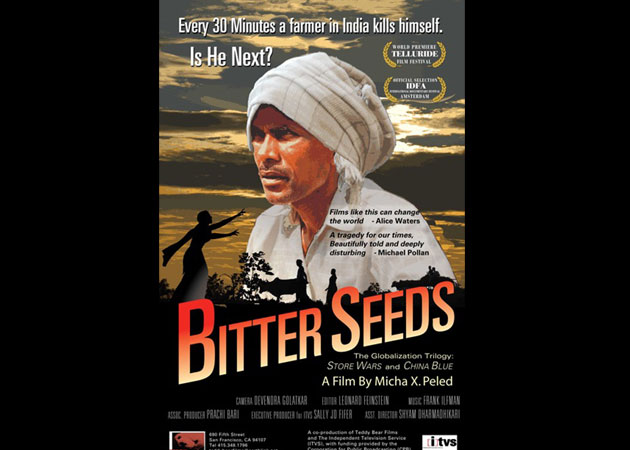 Nagpur News : Bitter Seeds
, a documentary film produced by US-based filmmaker Micha Peled on the agrarian crisis of cotton growers and their plight, is being shown in Vidarbha region.
"Every 30 minutes, a farmer in the country kills himself in despair because he no longer can provide for his family. The documentary film takes the viewers to a village at the centre of suicide crisis region in Vidarbha to explore what's behind the shocking statistics," Micha told reporters here today.
The film has won 18 international awards, aired on over 30 television channels and screened in more than 100 film festivals.
Bitter seeds raises critical questions about the human cost of genetically modified agriculture. It is the third film in Micha's trilogy, the filmmaker said.
After airing on television in August, a group from Goa will be screening the documentary film at 14 places in Yavatmal district.
The screening will be held between November 16 and 21, Vidarbha Janandolan Samiti president Kishore Tiwari said.
Residents from these localities where the film was shot will be able to watch it in their respective villages, Tiwari added.