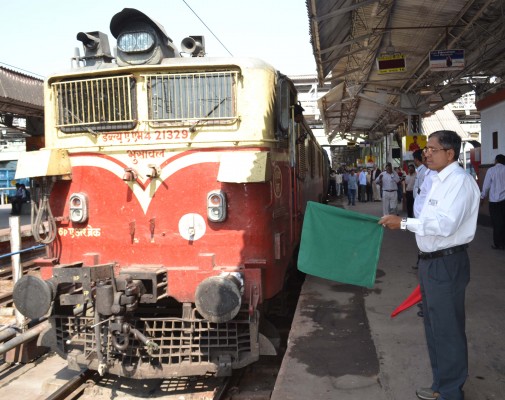 Nagpur News: A special train to Pune departed from Nagpur railway station at 11:30 am on Friday, packed with excited travellers of the festive season. The train was launched in view of the steep rise in bookings between the two cities during Diwali.
Station Master Suresh Yatram flagged off the Nagpur- Pune- Nagpur train at the station this morning. Another special train has been scheduled for Monday, November 19, in view of the crowds returning home at the close of Diwali vacations. Bookings for the Monday train are reportedly almost full.
Soaring travel fares by air and bus between Nagpur and Pune had been a cause of great concern for holiday travellers who frequent the cities. Airlines and travel companies take advantage of the massive rush and demand for tickets this time of year to increase their prices drastically. The launch of two special trains has thus been a relief for travellers.