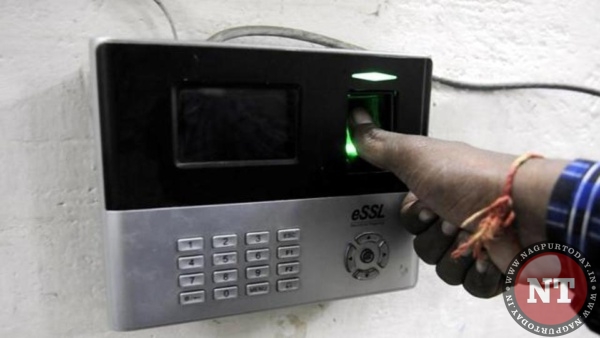 Nagpur: The Maharashtra minister for higher and technical education, Vinod Tawde said in the state Assembly that the biometric attendance system for standard 11 and 12 would be compulsory across the state and if such system is not followed by any student in any educational institution, he or she will not be allowed for the board examination.
Responding to a calling attention motion, raised by the BJP member, Parag Alavani he described the on-going private integrated coaching classes in the state as the rot that has set in our highly commercialised education system and promised strict action to curb them.
His assurances were greeted by the opposition as well as members from treasury benches who were agitated over the rampant spread of coaching classes in the state which were seen as nothing but money-making machines.
The minister said that the parents are spending lakhs of rupees at the private coaching centre to ensure that their wards should get admission in IIT and medical colleges. "Parents are being virtually blackmailed by the coaching centres and it should be curbed ruthlessly," he asserted.
Alavani wanted to know why the state board schools and junior colleges were not well-equipped to prepare students for competitive IIT and NEET exams and whether steps were being taken to make amends in curriculum so that CBSE students do not get a head start in the entrance tests.
Addressing the concerns of the members, Tawde at the outset agreed that coaching industry was engaged in emotional blackmail of parents and peddling dreams to gullible students that getting into branded coaching classes was key to success. "Worst is the so called integrated coaching by which regular schools and colleges tie-up with coaching centres so as to ensure requirement of attendance. To check it we will make biometric attendance compulsory and stricter, otherwise students staying and studying in places like Kota in Rajasthan are shown as students in state and given attendance," said Tawde.