Bina-Bhanegaon open cast mine of Western Coalfields Limited Inaugurated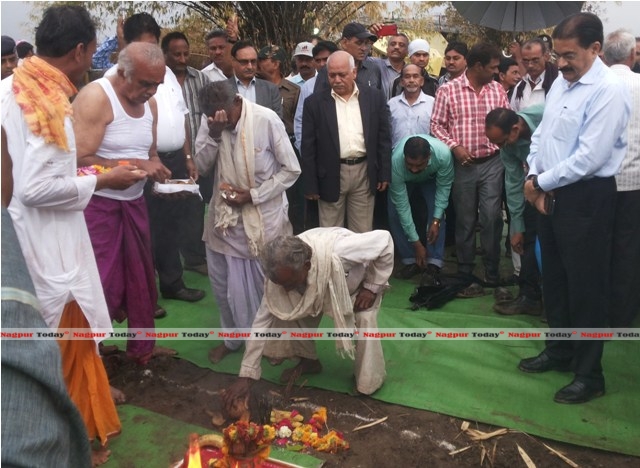 Nagpur.
Bhumipujan of Bina – Bhanegaon open cast mine in Nagpur Area of Western Coalfields Limited took place on 1st March 2015. The mine is having total extractable reserves of 18 Million Tone of coal, which will go on for 23 years. The peak production capacity of mine is 1.0 Million Tone per year, which'll add on in the total annual production of the company. Majority of the coal produced from this mine shall be used for Thermal Power Station. The total planned capital investment for this project is Rs 187.94 Crores out of which major share i.e. to the tune of Rs 94.99 Crores is being offered to land losers in the form of land compensation & R&R benefits. Approximately 453 ha. of land is proposed to be acquired for the project. Start of this project will flourish the economy of Nagpur Area of WCL, which will bring positive change in the lives of populace living in and around the area.
Chairman cum Managing Director of Western Coalfields Limited Shri. R. R. Mishra along with the functional Directors of the Company Director Personnel, Shri. Rupak Dayal, Director Technical (P&P) Shri. S. S. Malhi, Area General Manager of Nagpur Area Shri. Mihir Kumar Majumdar, Members of steering committee workers and officers of WCL were prominently present during the ceremony. The ceremony was attended by the villagers and land oustees of Bina and Bhanegaon Village. Shri. Mishra thanked the villagers for their support.