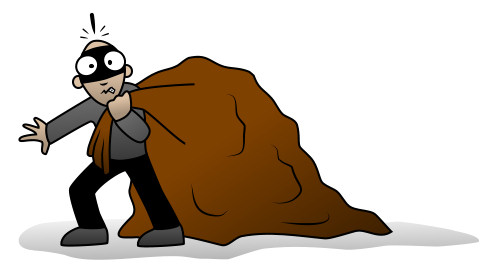 Nagpur News: Two motorcycle riders threw chilli powder into the eyes of a candle trader and took away his bag in which he was carrying cash of Rs 2,57,000 and other important documents.
The incident took place near Ratan Palace under Ganeshpeth police station. Ganeshpeth police have registered the crime under section 392, 94, while the hunt for the accused is on.
The trader Shivprasad Agrawal, aged 54 years is a resident of Ratan Plaza beside Agyaram Devi Mandir. He owns a candle manufacturing shop named Priya traders at Jagnath Budhwari.
Agrawal was carrying the entire cash in the shop and documents with him on his bike (MH-31 CZ 1315), when the two boys. aged around 25 years. blocked his way with their bike and in no time sprinkled red chilli powder on his face. Before the trader could regain composure, the youth snatched his bag and fled the spot. Ganeshpeth police is still clueless about the case.