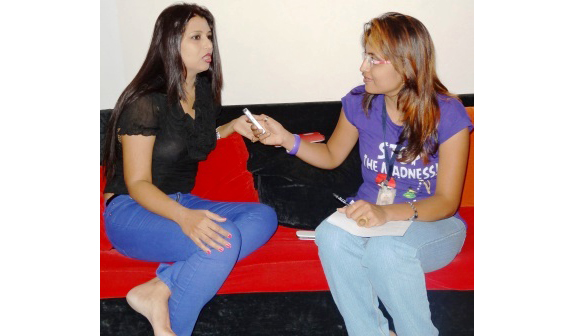 Suhani:  Tell me something about yourself, your family and how you started?
Sarika: My father was in Western Coal Field and we used to stay in kamthi coal mines. I used to study in St.Joseph Convent. My father tool a voluntary retirement when I was in 2nd std. and we shifted to Nagpur but still I used to go to kamti for my education, after 10th I joined LAD college, in 1st year I shifted to commerce because I was very keen to do fashion designing. So I joined Saubhagay institutes which was affiliated with Delhi college, so I completed my 2 years diploma course along with commerce.
Suhani: Tell me something about your marriage?
Sarika: In my final year I got married. It was a love marriage. We were neighbors and friends since 10th std. he proposed and I accepted the proposal and its one of the reasons I dint join medical because I knew that how my in-laws are and what kind of qualities they are looking for.
Suhani: Something about you likes or dislikes?
Sarika: I hate people dishonest people, people who lie. Its better to speak the truth and face the consequences because nothing can be so big that you need to lie about it. And I like honest people visa-versa. Lie is unnecessary ie what I feel.
Suhani: Something about your hobbies
Sarika : I love swimming; I was even awarded for it. And I love spending time with my kids. That's my favorite pass-time.
Suhani: About your dream?
Sarika: what we dream comes true some day or the other. My dream is to become the top fashion designer and I know one day I will achieve that position.
Suhani: What makes you stand here today?
Sarika: My confidence, my self believe, my children, they are my inspiration.
Suhani: In the contest; what was the best part and the worst part ?
Sarika: Best part was all the contestants were lovely people. We all became friends, we are still in touch. My roommate and I jelled up very well. I wasn't missing my daughter there. Somehow it's a part of all contests, I felt the decision was not right of the winner; according to me Nisha Sharma should have won the competition. But the judges are the judges.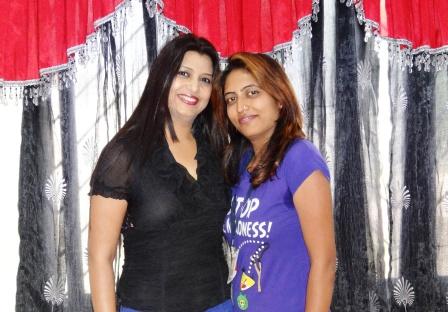 Suhani:Before winning this title you were just Mrs. Sarika Sapra but now you are THE Saprika Sapra. How do you feel the change?
Sarika: I did this for my inner satisfaction. People do comment and compliment that I have become a celebrity but it hardly matters. I am satisfied. I want to be the person I was and I am still the same as far as I know.
Suhani: If given a chance what will you like to become TV star or Film star? And if given a chance which actor you would like to work with?
Sarika: Eventually I had not planned anything towards this line so no comments on that. I am for focused on my fashion designing career. I am a diehard fan of Amitabh bachchan so I would love to work with him someday.
Suhani: Tell us something about you store and your designs.
Sarika: When I sleep at night I dream about design and I work on that designs and make dresses and I think i.e. what makes my design different from others. My store has traditional clothes which would fit the classes pockets not for the masses. It is a place where you can find all kind of suits and sarees.
Suhani: How would you define your Sarika Sapra Designer store?
Sarika: It's a store for a complete woman, who wants to look beautiful and wants to dress themselves.
Suhani: Do you think small town talent have a chance? And what is the basic importance- the talent, the beauty or is it the sources you have?
Sarika: If we see my situation its all because of the talent as I never had a source. So
I think its your talent that will take you to the next level as if I get any offer it will all be based on my talent and achievements.
Suhani: Any role that you have signed for?
Sarika: I got an offer from Sai entertainment so I have asked for the caste and script accordingly I will decide. My family and friends are supporting me and encouraging me to go for it but I am a bit dicey.
Suhani: whats the motto of your life?
Sarika: I live my life king size. And I am very happy and satisfied with it. I want to see my kids settled and happy, nothing else.
Suhani: How difficult it is to maintain all these things- your store, house, kids, etc? what makes you so versatile?
Sarika: It is difficult. People say that as I have become a celebrity I don't have time. Being present everywhere is not possible. Figuring out priorities is a must. I am trying my best to distribute my time everywhere. Every woman is a mother, Mrs India was dream and work down the line I want to become top fashion designer so this is stepping stones towards that.
Suhani: After becoming a celebrity was there and additional burden?
Sarika: Yes, now I am more active socially. Before this I could avoid few gatherings but if now I avoid even one I receive comments like I have become something i.e. why I don't want to show my presence. You cannot ignore any of them – its family, friend, official work. None can be ignored.
Suhani: Your favorite movie, song, dialogue?
Sarika: Movie- jab we met, and its dialogue – mai apni favorite hun, and song that I hum at any given situation- tere mere sapne ab ek rang hai. I love the old movies. My family is a movie lover so we go for movies every weekend but given a choice between old and new, old is gold, although I don't get time.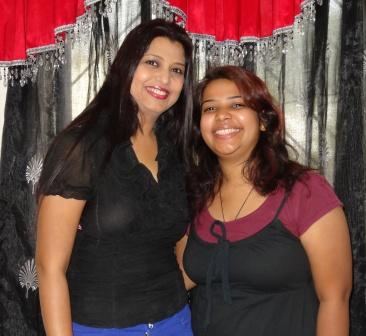 Suhani: if we talk about Nagpur, what you like and dislike?
Sarika: Nagpur is slow, which is good as well as bad; when you want to relax its good but when you want to achieve something and situation don't support you its irritating.
Suhani: Basic qualities a person requires to be popular?
Sarika: One should have good personality, should know how to carry yourself, should
always be well dressed and should give importance to oneself (not too much but to a certain limit.), should keep proper care of oneself.
Suhani: Any message for the Nagpurians?
Sarika: Dream of whatever you can. Don't think how can I think so something so big. Dream and it will come true someday. Just have faith and think its about to fulfill and it will fulfill.
By Suhani Vanjani