Bigg Boss set gutted in massive fire in Bengaluru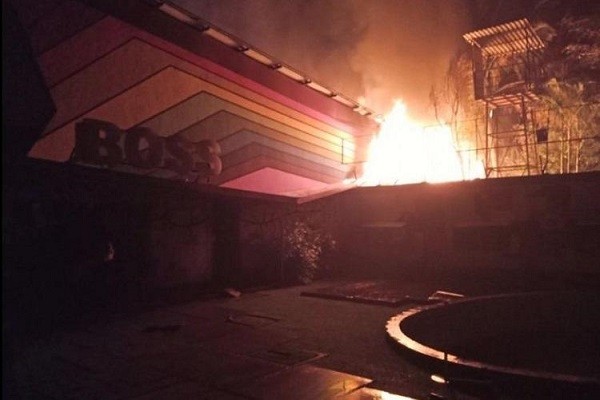 A massive fire broke out at Innovative Film City in Bengaluru, which houses the Bigg Boss Kannada sets. Early investigation reveals that the fire was started due to a short circuit at a wax museum nearby. The museum, too, was destroyed in the fire before the flames reached Bigg Boss sets. It further states that the Bigg Boss management told the firemen that their estimate of property destroyed is around Rs 9 crore, as per a report by a leading daily. There were no casualties in the incident, said Sub-Inspector A.V. Kumar. "The fire is suspected to have broken out at about 3 a.m., and has completely burned down the 'Bigg Boss Kannada' set and a wax museum," Kumar said.
"We don't know how exactly how much damage has been caused due to the fire, but we have brought in fire officials and electricians, who are trying to determine the cause. There was no one at the venue when the fire occurred and, so far, no casualties have been reported," added Kumar. The fire is reported to have started at 3:30 AM and the fire department was able to reach there by 3:45 AM, reports The News Minute. But the fire was so huge that the officials were not able to douse it before 9:30 AM. The operation lasted over five hours.
Thankfully, Bigg Boss Kannada 5 season had only wrapped up a month ago. Had it been still running, the area would have been crowded and the loss could have been unimaginable. Rapper Chandan Shetty was declared the winner of the show on January 28th. The show was hosted by the handsome Sudeep Sanjeev who kept up the spirits of the audience and contestants. The prize money was Rs 50 lakh. Chandan, when asked about the loss of the house, told Indian Express, "It's very saddening as it feels like it's happening to my own house. I have a lifetime of memories in that house. Of millions of people, only a few have had the opportunity to live in that house. But I am relieved that nobody was seriously hurt."