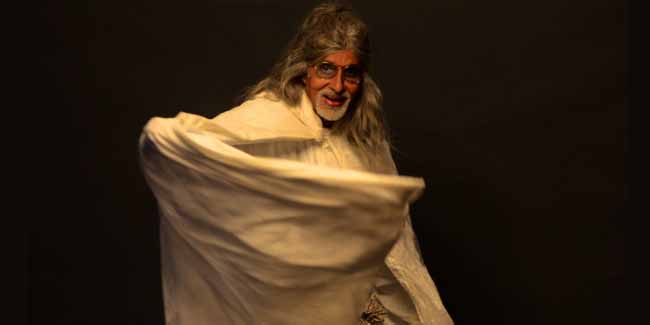 Amitabh Bachchan has been in the industry for several years and always come up with some unmatchable stint, which is why he is known as the mega star. Bachchan's will to explore new methods to evolve in his looks and acts has taken him quite ahead of his counterparts. Be it any genre – comedy, action, drama – Amitabh Bachchan knows how to surprise his followers.
And as the megastar continues to experiment with his roles and looks, and give young actors a run for their money, we marvel his desire to do something new and unique. Amitabh Bachchan took to Twitter to explain the ease and elan with which he skips from one genre to the next and enjoy playing a variety of roles without reminding his fans of what he did in the past.
"There is a 'ninja' in my soup .. naaah ! Just a campaign for a product," his tweet read. In the new campaign, the actor, clad in a cream-colored outfit, is seen donning a different look. Besides sporting long hair, the actor wears spectacles and a cloak to complete the look.