Bhonsala Military School Land Grab 2 : Why CM showering favour on Joglekar Nagpur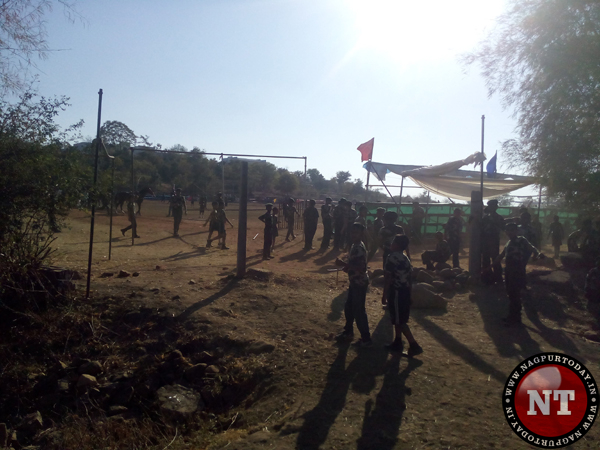 Nagpur: At a time when Bhonsala Military School located at village Chakki Khapa in Nagpur rural, is set to celebrate its two-day annual gathering from Monday, it has kicked up yet another storm, as it is found acting on the wrong side of the law in more ways than one. The alleged land grab by Bhonsala Military School Management Committee, being run by Central Hindu Education Society has now snowballed into another controversy with more skeletons tumbling out of the closet. After it came to light that Bhonsala Military School Secretary Shailesh Joglekar has allegedly encroached upon 21 acres of forest land beyond the alloted piece of 30 acres for the premises (Read Previous Story here https://www.nagpurtoday.in/bhonsala-military-school-found-on-slippery-ground-for-land-grab/01291019) , it has now surfaced that Joglekar has been enjoying his political affiliation and his close proximity with the Chief Minister Devendra Fadnavis. Despite series of allegations coming against Joglekar, he has managed to keep off any action against him.
Even the school's annual celebration has been inaugurated in presence of Chief Minister Devendra Fadnavis along with RSS Chief Mohan Bhagwat and Air Marshall SB Dev. Interestingly, the ceremony is being organised on the encroached land itself!
Where is the cancer hospital?
Joglekar has not only been involved into this land grab but he is also on the radar for getting his trust allotted 14.5 acre of land near Jamtha on Wardha road, in the name of building a fully equipped cancer hospital. Back in 2014, Joglekar who was the secretary of a private trust named Aabaji Thatte Seva Aur Anusandhan Sanstha (ABTSAS), got this land allotted for setting up a 350-bed cancer hospital called the National Cancer Institute (NCI). Back then, it was assured that the first phase of the institute will become functional in two years. However despite third year running nothing substantial has come up.
High fee despite aid
Coming back to Bhonsala Military School, it is learnt that the school committee has created a suspiciously high fee structure for the students despite the residential school being an aided institution. Social activist Vivek Sisodia informed that the school administrations recovers huge fees from the students. Moreover, it provides little or no facility for the parents or its lower level staff. The staff has also been kept bare minimum and is replaced every 2-3 years, terminating the working staff without any justified reason. The school has over 750 students and the management charges over Rs 1.25 lakh from each student on annual basis. Despite charging the whopping amount, the students are not being given proper facilities. Even the parents who visit the school do not have any toilet or washroom facility in the premises. Sisodia has often brought this matter to the knowledge of District Collector and Police Commissioner but no improvement has come as yet.

Mystery of students' death still unresolved
Sisodia claimed that about 2 months ago a higher secondary student who hailed from Chhattisgarh died in the school in suspicious circumstances. The management termed the death caused due to drowning in the swimming pool. However, sources contradicted the claim saying that pool is neither deep nor insecure as every time life guards remain present around the pool. Sisodia demanded probe through independent investigating agency.

Joglekar's farm house being maintained by school funds
Sisodia has also alleged that Joglekar owns a sprawling farm house near the school which is being maintained from the school funds. Moreover, he said that the farm house has been constructed from the material stolen from government property. He also alleged that Joglekar has also applied his political approach to stall the work of outer ring road for the past 3 months, due to which the immediate contractor has been suffering huge loss. He alleged that the concerned National Highway authorities are tampering with the sanctioned map of the project. He alleged that in order to save the houses of influential people, the authorities are harrassing the farmers to acquire their agricultural land.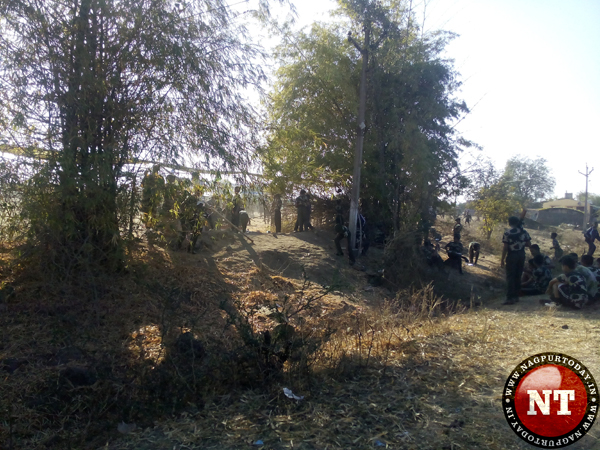 Around the CM's office!
Sources informed that Joglekar routinely spends hours at the Chief Minister's office even when the Chief Minister is not in office. He also uses his political proximity to influence neighbours in his apartment, alleged sources. Sources viewed that it was beyond their understanding why the Chief Minister is overlooking Joglekar for his land grab spree!
—Rajeev Ranjan Khushawah ([email protected])