Nagpur: Gondia-Bhandara Lok Sabha constituency has been a roller-coaster ride for parties contesting the parliamentary poll. Voters sometimes ensured victory for Congress and sometimes favoured BJP. The trend certainly shows the voters never sided with one party or another. In the first elections held in 1952, the seat was reserved for SC category candidate. Tularam Sakhre of Congress had emerged victorious from Bhandara. On the other hand, Charurbhuj Jasani of Congress had entered the Lok Sabha from the open category. In the second general elections in 1957, Balkrishna Wasnik of Congress had tasted victory from SC category while in open category, Ramchandra Harjnavis of the same party had won the seat. Harjnavis succeeded in retaining his seat in 1962 as well. In 1966, A R Mehta of Congress registered a win while Vishambhardas Jwalaprasad Dubey was victorious candidate in 1971.
Congress loses its stronghold in 1977:
In 1977, this seat slipped out of Congress hands as Laxmanrao Mankar of Bharatiya Lok Dal won the election. However, Congress again grabbed the seat in 1979 as its candidate Keshavrao Pardhi was elected. He again was elected in 1984.
BJP gains strength in region due to Ram Mandir movement:
The two-seat BJP witnessed uprising in 1989 mainly due to Ram Mandir movement. BJP fielded Khushal Bopche from Bhandara Lok Sabha seat and emerged victorious with a bang.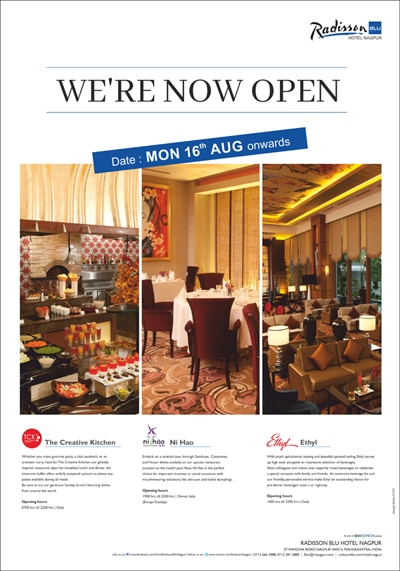 Praful Patel scores hat-trick
Praful Patel inherited politics from his late father Manoharbhai Patel. Praful Patel started his political career in 1985. He carved a niche for himself when he became President of Gondia Nagar Parishad. There was no looking back for Praful Patel as he contested Lok Sabha poll on Congress ticket and won it in 1991. He scored a hat-trick by winning Lok Sabha elections from Bhandara seat continuously in 1996 and 1998.
Praful Patel comes in NCP fold after quitting Congress:
In 1999, Sharad Pawar, Tariq Anwar and P A Sangma raised the issue od Sonia Gandhi's foreign origin and formed Nationalist Congress Party after quitting Congress. Praful Patel too joined NCP on the request of Sharad Pawar. In 1999, BJP Chunnilal Thakur became an MP from Bhandara-Gondia seat and the party maintained its clout in 2004 as well when its candidate Shishupal Patle trounced Praful Patel by a huge margin. However, despite his defeat, Praful Patel was made Rajya Sabha member and held portfolio of Civil Aviation Minister in Prime Minister Manmohan Singh's cabinet.
Nana Patole drubs Praful Patel in triangular fight:
In the 2009 Lok Sabha poll, Bhandara-Gondia seat witnessed a triangular fight. Nana Patole contested as an independent candidate and bagged total 2,37,899 votes (23.8%). On the other hand, BJP's Shishupal Patle could garner 1,58,938 (15.42%) votes only and had to forfeit deposit. Praful Patel emerged victorious by bagging 4,89,814 (47.52%) votes. In this election, BSP also tried its luck and fielded Virendra Jaiswal who got 68,246 (6.62%) votes.
Nana Patole defeats Praful Patel in Modi wave:
Before the 2014 Lok Sabha elections, Nana Patole joined BJP and contested the poll. He rode to victory on Modi wave by bagging 6,06,129 (50.62%) votes and defeated Union Minister Praful Patel bya margin of over 1.5 lakh.
Nana Patole quits BJP in 2018, ensures win for Madhukar Kukde:
In 2018, a sulking Nana Patole quit BJP as well as Lok Sabha membership. In the by-poll held in May 2018 for Bhandara-Gondia seat, Madhukar Kukde of Congress-NCP alliance emerged victorious mainly due to Nana Patole throwing his might behind him. Kukde received 4,82,213 (46.61%) votes while BJP's Hemant Patle (Tanubhau) could garner 3,94,116 (41.54%) votes.
All eyes on 2019 election:
The 2019 Lok Sabha election in Bhandara-Gondia seat will be a battle of prestige for BJP and Congress-NCP combine. Will BJP repeat its performance of bagging 50.62 percent votes it secured in 2014. If political pundits are to be believed, 'Modi hain to mumkin hain.' This time, polls could be fought on Rashtravad vs Parivarvad plank. On one hand, Congress has Parivarvad and other other hand, there is Surgical Strike-2 on Pakistan that has been ruling the hearts of all Indians. BJP could reap benefit from this Surgical Strike even though the party has not opened its cards as far as candidature is concerned. Nana Patole, who had ensured Kukde's victory, has been fielded from Nagpur to take on BJP stalwart Nitin Gadkari on his home turf. Voting in Bhandara-Gondia as well as Nagpur seat will take place on April 11. In this situation, Praful Patel and his team will have to throw all their might in the absence of Nana Patole. All eyes will be on the result. Will it be BJP or NCP-Congress?
– By Ravi Arya