Nagpur: Round Table India, an organisation of young persons between the age 18-40 years consisting of successful businessmen and professionals, has a key Objective of Community Service, focusing on Building Infrastructure for Education of Underprivileged Children.
Round Table India, have since 1997 has built over 6189 classrooms in 2588 schools impacting 6.80 million children across India at an outlay of Rs. 244.65 crore.
The 3rd Area Executive meeting of Area 3 of Round Table India was held recently at Raipur. Round Table is divided in 16 areas and we are part of Area 3 which consists of Round Tables from Mumbai, Nashik, Nagpur, and Chhattisgarh. Tr. Rahul Agrawala, Tr. Ritesh Saraf, Tr. Kshitiz Agrawal, Tr. Dhiraj Agrawal, Area Honorary Tabler Sharad Agrawal form various Round Tables of Nagpur graced their presence at the Quarterly Celebration of Charity and Fellowship.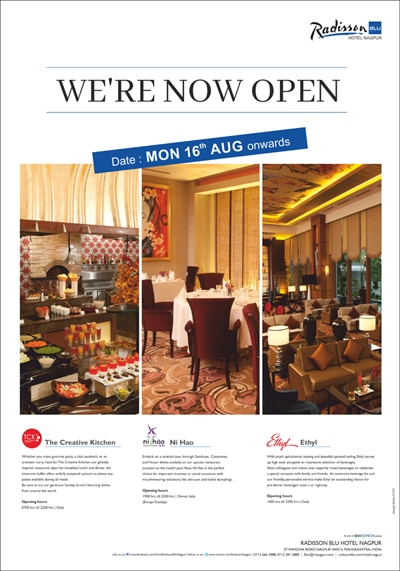 In the meeting, Tr. Kapil Hirani from NRT83 was bestowed with the honour of Super Secretary for the 2nd quarter and Tr. Ajay Chandwani from NRT83 was bestowed with Super Treasurer from the National board and lastly Table 258 from Nagpur was recognized FTE Assist Projest. Key discussions on the working of each table was taken up during this meeting with a special stress on the upcoming 'Change Over Banquet' of Round Table India to be held in Nagpur on 12th and 13th of July 2019. All tables of Area 3 pledged their support to make this a memorable event for Tr. Piyush Daga, who will be taking over as National President, the first ever from the Orange City Nagpur.