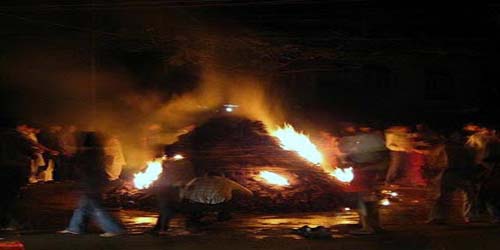 Nagpur News: Mahavitran, the electricity distribution company in Maharashtra has issued warnings to the people of Nagpur to play shock free holi. Surprised…How??? Here's what the company mean to say.
Mahavitran has issued instructions that before choosing place for Holika Dahan, ensure that the flames do not reach the electric wires. A little precaution in this regard may avert a big tragedy.
It also alerted not to burn holika effigy on the land lying over the underground electric cables as the rise in temperature could harm the cables.
Firstly, avoid playing with water balloons and even if you do, take care the balloons not be thrown on live wires. Similarly, stay away transformers and electric poles while you indulge in color activities.