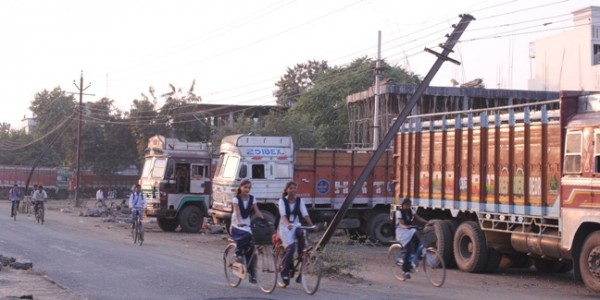 Nagpur News.
Next time if you happen to commute through the stretches on HB Town, Pardi Naka or Wardhaman Nagar in Nagpur, you are most likely to encounter the unexpected dangers there. The electric poles, probably hit by speeding trucks have left the commuters in a tizzy as threat looms large over them. As the citizens make their way through the cluster of trucks haphazardly parked on these stretches, they also have to combat the fears that these bents poles may fall upon them any time. The roads too remain engulfed into darkness as the night prevails, causing major threat to the pedestrians.
As our lensman caught up these damaged poles, he could also read the apprehensive minds of every individual passing through these roads.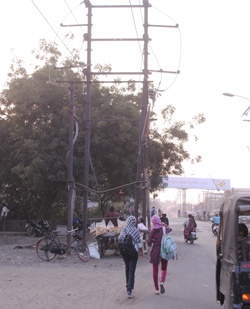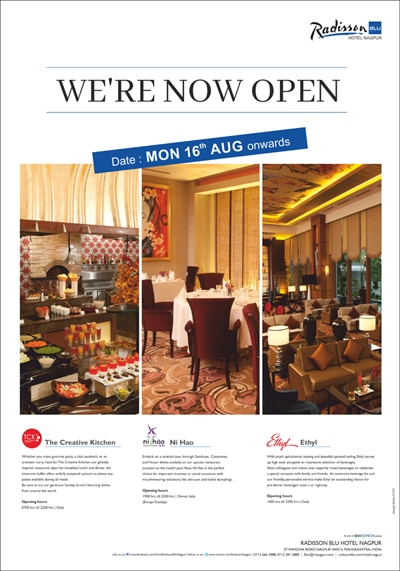 The concerned authorities however is yet to notice the silence of the big mishap ahead.
Most troubled are the citizens residing in the vicinity. When one the commuters noticed our lensman grabbing the picture of threatening poles, he willingly approached him with his concerns. "I travel everyday through this route and given that it gets dark when I return towards home, it gets too risky. I have seen many bikers almost bumping into the trucks and even caught unaware as they spot the bent poles. There has to be some urgent measures in place to avert any accident in near future," he lamented.
Another citizen residing in the area informed that the street lights have not been functioning for quite a long time. This poses double danger and can result in fatal accidents, he said.
"There are no checks on the stationery trucks which add to the gravity of situation", said Jugal Rathore, a nearby resident.