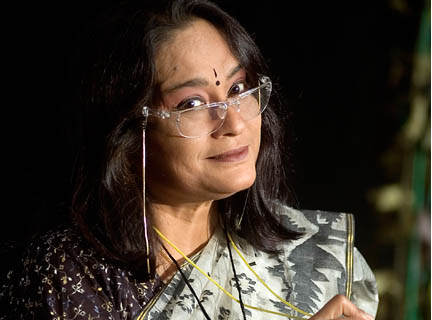 Nagpur Entertainment News : For the first time a Bengali drama festival is being organized featuring eminent artistes in central India.From October 12 to 14 , a three-day Bengali Drama Festival will be organised by The Bengali Education Society, Bengali Association and the Pashchim Nagpur Bangio Samiti of Nagpur at Dr Vasantrao Deshpande Hall, Nagpur.
Bengali Education Society secretary Pradip Ganguly informed that eminent playwright Mahesh Elkunchwar will inaugurate the festival on October 12 at 6.30 pm. The same day Soumitra Chattopadhyay will present the play 'Tritiya Onko – Otoeb'. Two more dramas will be presented by Rudraprasad Sengupta of Nandikar, Kolkata, during the festival.
The play 'Tritiya Onko – Otoeb' is based on Chattopadhyay's autobiography. He will play the lead role while his daughter Poulomi Basu will play an important role. Hridmajhare, an adaption from William Shakespeare's 'As you like it', will be staged on the second day, (October 13).The drama fest will conclude with Bhishma Sahni's play 'Madhavi' on October 14.
The play will be directed by well-known actress Swatilekha Sengupta while another legendary actor Rudraprasad Sengupta will be the main actor supported by Swatilekha Sengupta and Dev Shankar Haldar.
Ankita Agrawal