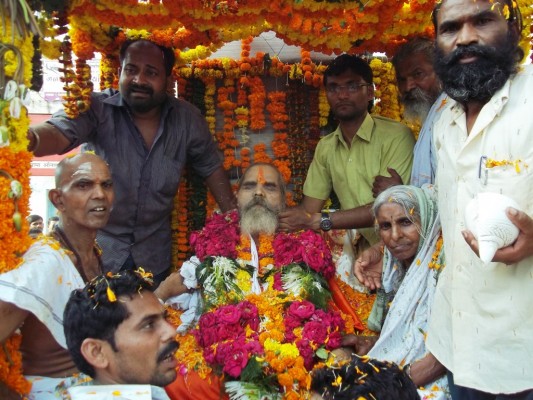 Nagpur News: The head priest of Kalajna Ashram, Balyogi Ramchandra Maharaj, passed away at the young age of 75 on Thursday. Waves of mourners flood the streets as news of his death began to spread. He has followers in Nagpur, Wardha, Anravati, Chandrapur, Mumbai and Pune and cities across the country. Lakhs of devotees were present for his last rites on Friday.
Schools, colleges and shops were closed in Bela, Kalajna, Sirsi, Daheli, and Sonegaon to mourn the deceased. A holy procession was carried from Kalajna to Bela on Friday evening, carrying the revered deceased.
Last rites were performed after the procession returned to Kalajna Ashram, at 6:oo pm on Friday evening.