Behind every corrupt person is greedy family, says transgender Uttam Baba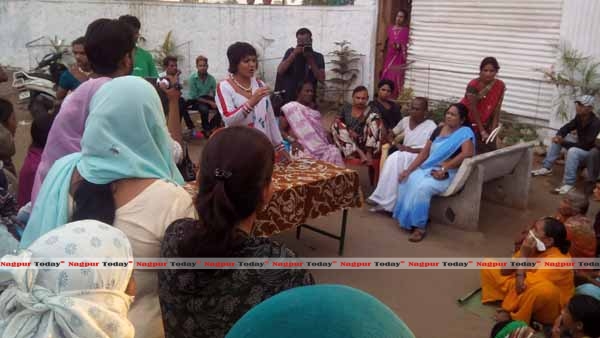 Nagpur News.
Leading the life as eunuch (kinnar) and supporting people in their cause, Uttam Baba looks forward to contest Lok Sabha polls from Nagpur to weed out corruption. He believes that behind every corrupt person there is always a very greedy family, so if corruption has to end, the politician should not have a family at all. He said that he cannot have a family, and both men and women will be comfortable to share their problems with him. Uttam Baba took to a street gathering and doled out his agenda to reach out to masses.
Mostly women attended the public gathering organized with proper permission from the authorities. The onlookers stopped when they heard this human with a mission. Around 200 people had gathered around to listen to her.
Born in Santragachi area of Howrah District in West Bengal, Uttam Baba is one of the three children of a family. He was chucked out of the house for his womanish behavior and started living as eunuch (Kinnar) in Nagpur.
Uttam Baba feels that women in India have a problem in raising their voice due to the patriarchal system of Indian society. If women in India can raise their voices and if their words are heard then India will be a far better place. He  has been instrumental in getting 7500 aadhar cards for majority of women in the surrounding areas with his own expenses. He also helped to open around 450 accounts for women in a nationalized bank. He also works for the Molkari Sanghatana and has the strength which can give a winning margin.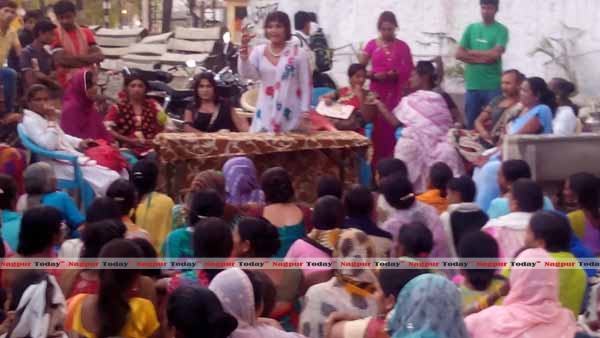 Uttam baba has concrete plans for the protection of women and demands total women empowerment. He talks about the subsidy for cooking gas cylinders as a election gimmick. He also promises to uproot the corrupt and ill willed thus giving way to betterment of the country at large.
He staunchly opposed creating APL and BPL cards in ration shops as he termed it as a ploy to create a divide in the nation as a whole. He said APL card holders spend the money but BPL still is not able to get the benefits from it.
–    By Manohar Roy