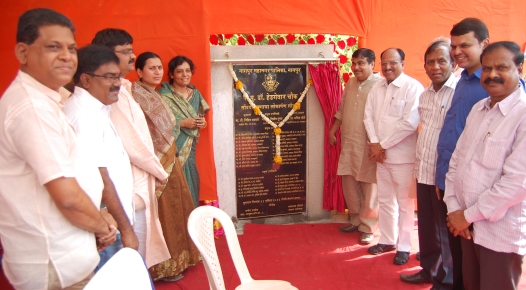 Nagpur News:
Nagpur Municipal Corporation (NMC) beautified the Dr Hedgewar Square and dedicated it to public on Thursday in a glittering programme.
Addressing on the occasion, former BJP National President Nitin Gadkari said that Dr K B Hedgewar was a person with vision. "The founder of RSS, Dr Hedgewar, started his work with a view to conserve the culture and tradition of India," added Gadkari.
NMC beautified the square near Hotel Pride, Wardha Road, showcasing the vision of de Hedgewar. Mayor Anil Sole presided over the programme. RSS Mahanagar Sanghchalak Dr Dilip Gupta, MLAs Devendra Fadnavis, Sudhakar Deshmukh, Krishna Khopde, deputy Mayor Sandip Jadhav, Standing Committee chief Avinash Thakre, Ruling Party leader Pravin Datke, Rahul Telang, zone President Gopal Bohre, corporator Rekha Barahate, Rajashree Pannase, Garden superintendent Nareshchandra Shrikhande, and Additional Commissioner of Laxminagar zone Ganesh Rathore graced the occasion with their presence.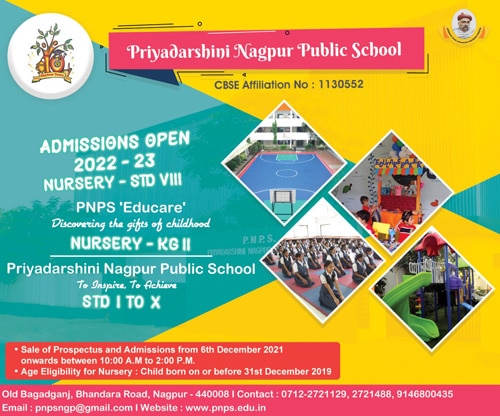 Dr Dilip Gupta said, "Dr Hedgewar founded RSS to strengthen Hindu culture and all through his life he struggled for Hindu culture and to preserve our culture."
Mayor Anil Sole informed the people that birth anniversary of Dr Hedgewar and Mahatma Jyotiba Phule coincides on the same day. He further added that Dr Hedgewar worked closely to brighten the lives of people and preserve the patriotic feelling among them. He appreciated Sandeep Joshi for taking initiative for beautifying the square.
Earlier, the guests were welcomed by giving them a tulsi sapling. Noted Homoeopath and President of Narkesari Prakashan Sanstha Dr Vilas Dangre, Sunil Deshpande, Yogesh Bapat, Ravindra Bokare, Ganesh Shetye, Arvind Kukde, Prof Sanjay Bhende, Sandip Joshi, Rahul Telang, Gopal Bohare, Girish Deshmukh, Bandu Raut, Sanjay Balpande, Sanjay Bonde, Prakash Totwani, Sumitra Jadhav, Jaishri Wadibhasme, Neelima Bawne, Pallavi Shamkule, Ashwini Jichkar, Raju Hadap, Snehal Gotmare, and Ramesh Datal were present.