RTMNU appeals students not to fall prey to rumours of postponement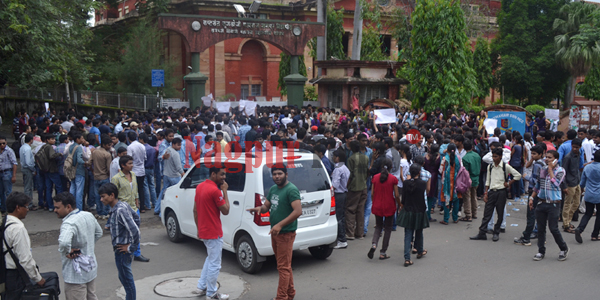 Nagpur News.
Confusion and dilemma reigned supreme among engineering students as rumour mill had it that the start of BE Fourth Year exams has been postponed from November 18 to December 20. However, the rumours remained just the rumours with the Controller of Examinations firmly stating that the exams would be conducted as scheduled and there is no change at all. The exams are scheduled to begin from November 18.
Earlier, rumour mill took rounds after rounds that the start of November 18 has been postponed by  a month and would be held from December 20. The rumours triggered massive confusion and anxiety among the engineering students who were found running from one student to another, resorting to hectic SMSes and chats on cell phones. The rumours got hotter and hotter with every passing minute as no authority from RTMNU confirmed or denied rumour.
Finally, Nagpur Today contacted the RTMNU's Controller of Examinations Vilas Ramteke to know the status of the examination. He flatly denied any change in the exam schedule and asserted that the exam will be conducted from November 18 itself. The Controller of Examination further appealed the students not to fall prey to rumours and focus on studies.