Nagpur: The supporters of State Workers Corporation President Munna Yadav, have put the banners and hoarding in city and on social media wishing him a very happy birthday. Along with Munna Yadav there are photos of other big BJP leaders like Prime Minister Narendra Modi, Chief Minister Devendra Fadnavis , Guardian Minister Chandrashekhar Bawankule, Union Minister Nitin Gadkari, MLA Sudhakar Kohale, Ruling Party leader in NMC Sandip Joshi. Besides this there are photos of some persons also who are involved criminal activities. On Nov 27 is his birthday and so his supporters put the banners and hoardings. This has created a sensation in city and fear in the minds of people here.

Munna Yadav, Who is wanted in attempt to murder and serious other crimes is absconding from Dhantoli police station along with his sons Karan and Arjun since last few months. Police has failed to arrest Munna Yadav who is still at large. Despite missing, his supporters have put these banners and hoarding challenging the police. Crime Branch DCP Sambhaji Kadam had declared Munna Yadav absconding in a press conference recently. Without permission of leaders photo have appeared on the banners.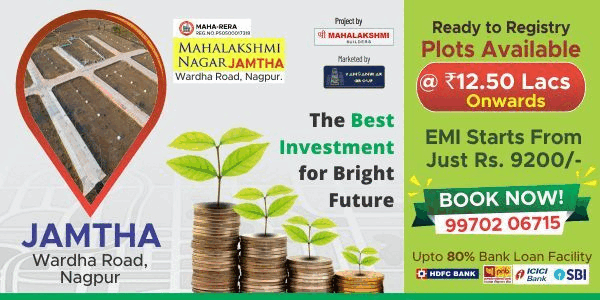 Now it remains to be seen whether these leaders will take action against Munna Yadav's supoporters or not. Chief Minister Devendra Fadnavis may have to face a lot of criticism as Munna Yadav is alleged to be close to him. It is sure that the opposition would pick this issue during the winter session to condemn the Chief Minister. There is also a talk that Munna Yadav might himself surrender to police before the winter session on orders of the leaders.