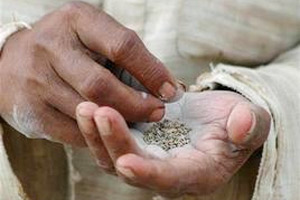 Nagpur News: The sale of 'Gutkha' continues in Nagpur city and nearby areas despite a ban having been imposed on it by the state in July this year. While shopkeepers are being covert about the sale, those in nearby villages are flouting the ban openly and fearlessly, mainly because the administration has taken no steps to impose the ban or punish those who break it in the three months since the implementation of the ban.
The State Government ruling has banned the sale of 'gutkha' and all nicotine-based products in Maharashtra, yet shopkeepers are willing to risk breaking the law for the sake of the additional profit they now make by selling the banned product at double the price. According to sources, the banned substance enters the state via public transport like trains and buses.
No one is sure about the source of the contraband, which is now being sold at Rs. 10 per pouch instead of Rs. 5 in Maharashtra. 'Gutkha' was banned by fourteen states in the country earlier this year. Laxity in administration is helping shopkeepers in the city, as well as those outside, fill their pockets at the expense of nicotine addicts.