Nagpur.
The momentous decision of Fadnavis Government to ban the age-old cow slaughter in Maharashtra and subsequent issuance of an Ordinance to the effect on March 4 could have been welcomed by many organizations but the Nagpur Municipal Corporation (NMC) sees the ban as a dent in its coffers. Apart from NMC's financial loss, the livelihood of those depending on the trade is likely to a take hit.
In Bhandewadi slaughter house of NMC, at least 60-70 oxen (bael), around a dozen buffalos (bhains) and 150-200 goats were legally slaughtered. A State Government's Gazetted Officer used to recover Rs 20 per animal as inspection charge and then give permission to slaughter the inspected animals. NMC also used to get Rs 100 per slaughtered animal. The slaughtering of animals would increase manifold or say five times more during the specific and important festivals. And the festivals were celebrated 5-6 times a year. All these figures are official and registered at NMC.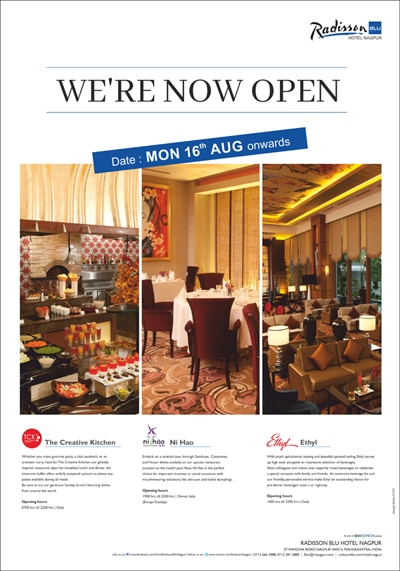 However, unofficially, in the name of one official slaughter, several animals of the above said species are slaughtered to save or pocket the Rs 120. The only authority to stop this unauthorized slaughter of animals lied with Food and Drugs Administration (FDA). But the flawed policy of FDA and other concerned authorities led to flourishing of illegal slaughtering. The sale of meat is prohibited on some pious occasions and festivals in a year but the FDA was seen never active to stop the trade.
The opponents of slaughter of these animals time and again targeted the NMC's Health Department but the department never revealed its stand on the issue. The flip-flop on the part of NMC led to continued brick-batting of the civic body at the hands of opponents of cow-slaughter and meat sellers.
The cow-slaughter has come to a grinding halt in city after issuance of the ban ordinance. According to sources, the ban on cow slaughter may increase the slaughtering of buffalos and other animal species to compensate the losses. According to the Ordinance the powers to initiate action against illegal cow-slaughter have been vested with FDA and Police Department. But only positive working style of these two departments will effectively control the cow-slaughter in true sense.
The ban on cow-slaughter has left the NMC coffers with holes, albeit small ones. Now, a provision will have to be made in next Budget for carrying out the works earlier done with the money earned from cow-slaughter.
– Rajeev ranjan kushwaha (rajeev.nagpurtoday@gmail.com