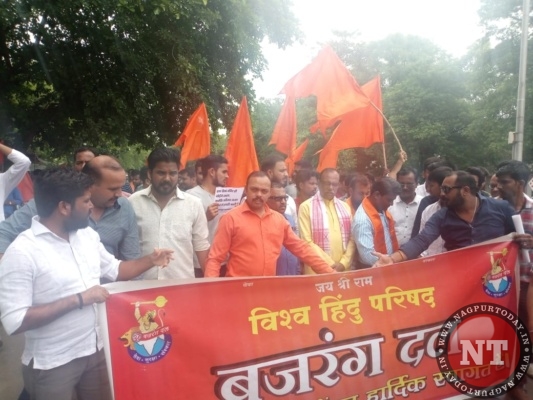 Nagpur: Alleging bias by the Nagpur Municipal Corporation (NMC) in removing religious encroachment in the city, Bajrang Dal activists on Tuesday held a demonstration in front of the NMC headquarters in Nagpur.
The NMC and Nagpur Improvement Trust (NIT), on strict directives from the Nagpur bench of Mumbai High Court, have started removing illegal religious structures across the city. The NMC Commissioner has also warned the city people that encroachment would not be tolerated any more.
Bajrang Dal convenor Manish Maurya said that the NMC was doing bias in removing religious structures. He alleged that only the structures belonging to a particular religion were being removed while the HC had directed to clear illegal structures belonging to any religion or community.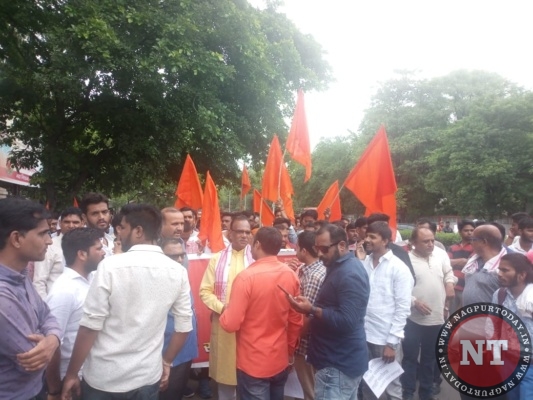 The Bajrang Dal activists threated to remove structures of other communities if the NMC's biased action continued in this regard.