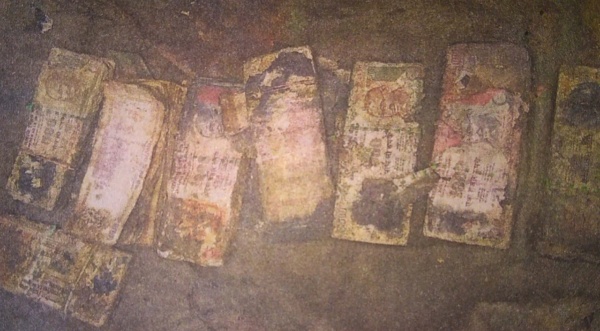 Nagpur: For activists of a social organisation and employees of Nagpur Municipal Corporation, who had undertaken a drive to clean Futala Lake on Thursday, a surprise lay in wait. They were stunned to find a bag containing currency notes in the denomination of Rs 1000 and Rs 500, scrapped more than one and half year back by Modi Government, in the muddy waters of the lake. Finding themselves at wit's end, the NMC employees immediately alerted the Officiating Mayor Deepraj Pardikar and other higher officials. Later it came to know that the value of the 'discovered' demonetised currency notes was around Rs 4.25 lakh. The cache was handed over to Ambazari police who in turn deposited the cash in Reserve Bank of India for further action.
On Thursday, volunteers of an NGO and NMC employees were tasked to clean the Futala Lake, an exercise undertaken before the onset of monsoon. As they were busy in their job, leg of an employee of NMC touched curious thing in the water and on scrutiny, it emerged as a soiled bag. A surprise lay in wait as they opened the bag. The bag contained two bundles of Rs 1000 notes and four bundles of Rs 500 notes, banned one and half year ago. The currency notes were in dilapidated condition.
The discovery of the banned currency notes triggered wild speculations over the owner and many bags could be resting at the bottom of Futala Lake.