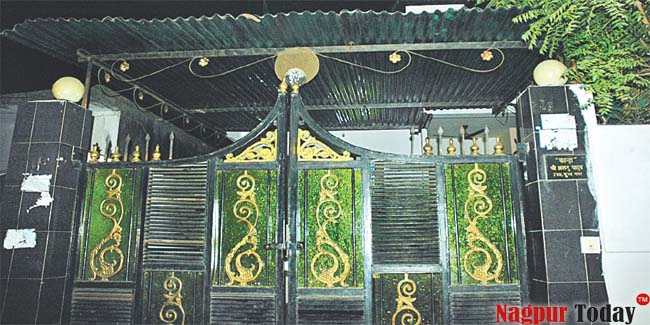 Nagpur News: The family of railway's Ranji player Baburao Yadav ,the latest cricketer nabbed in the spot-fixing scandal, which hit Indian cricket last Thursday, is the 30-year-old Railways player, who was detained for questioning by Delhi police is going through trauma. They did not celebrate Baburao's son Arjun's birthday on Monday. Family leaves at Budhanagar in Nagpur.
Born in Chandrapur, Maharashtra, Baburao made his first class debut for Vidarbha way back in 2001-02 when he was just a budding 18-year-old medium pacer. But despite doing well with the ball (18 wickets in six matches at an average of 18.66 with a best of 4 for 9), he could never cement his place in the team, playing his last first class match in December 2004. He also played two List A games for Vidharbha, taking two wickets.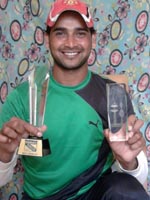 Baburao went on to join Railways in 2006, for whom he featured in the domestic Twenty20 tournament but couldn't pick a single wicket in the four games he played. He was employed as an operator in the signal and telecom dvision and had joined the Indian Railways under sports quota.
Baburao has a mother Phoolmati, wife Reena, four-year-old son Arjun and two-year-old Ranvijay. Baburao's mother and wife are very simple in nature. Baburao who is allegedly involved in spot fixing had gone to Delhi on Thursday. He had left home saying that authorities from Delhi called him. He did not return since then. Baburao's family members are tensed due to news reports in media involving him. It was Baburao's son Arjun's birthday on Monday but Yadav family could not celebrate it. Reena Yadav is disturbed a lot due to the reports of her husband's arrest and his suspension from the service.
As per Reena, Baburao contacted her on phone on Monday afternoon. He asked her not to be worried but he did not give answer to her query on his return.
'He is innocent' Baburao had good friendship with Ajit Chandila and Sreesant but he is not involved in any wrong doing. He is innocent, confidently said Reena and Baburao's mother Phoolmati. "If he had done something wrong we would have been rich. Why we have to manage things in difficulties," they asked while talking to media.
Related News: http://nagpurtoday.in/exclusive-sunil-bhatia-on-one-hand-a-saibaba-devout-and-on-the-other-a-dirty-crooked-face-of-a-bookie/