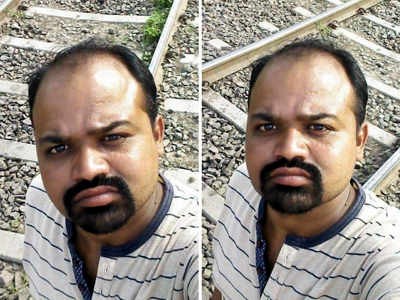 Aurangabad : Demanding reservation to the Maratha community, a youth committed suicide in Mukundwadi area in Aurangabad on Sunday night. The deceased, Pramod Patil, posted his intention on Facebook before throwing himself in front of a train at railway gate number 51.
When the incident came to light on Monday morning, the activists from Maratha community called for Mukundwadi bandh, which created a tense situation in the area.
Pramod Patil belonged to the Maratha community and was preparing for competitive exams. But he was reportedly angry over the fact that his community brothers didn't get jobs even after studying so hard.
He had posted on Facebook on July 29 at 2.30 pm and again on 4.50 pm saying that he would end his life for reservation to the community. He had even taken a selfie on railway tracks while posting his second post. Finally, he jumped in front of a running train in the night, police informed.
Meanwhile, the agitators staged rasta roko and shut down markets in the area. They also blocked the Aurangabad-Jalna road. Police bandobast has been increased in the area looking at the tense situation.
Road transport affected
The traffic from CIDCO bus stand towards Jalna and Beed was affected due to rasta roko staged by the agitating workers. Police have diverted the traffic at API Corner. Similarly, vehicles were stopped at Karmad on Jalna road.
Four buses were stopped at this place by police officials. Cops have also stopped traffic on Beed Bypass coming via Cambridge School. Traffic on both the roads has come to a standstill.