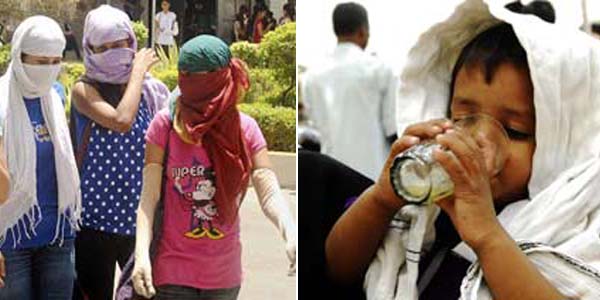 Nagpur News: Heat wave conditions sweeping large parts of the country worsened, while Nagpur on Tuesday witnessed its hottest day in six decades at a sizzling 47.8 degrees Celsiu, which recorded the highest temperature in 59 years.
The second capital of Maharashtra had recorded the same temperature on May 26, 1954, the Regional Meteorological Centre here said.
Chandrapur recorded the highest temperature in the region at 48.2 degrees Celsius, while for Bramhapuri town it was 47.8 degrees, it said.
Among other cities Amravati recorded 47.5, Akola 46. 3, Yavatmal 45.5, Gondia 46.1, Washim 44.8 and Wardha 47.5 degrees Celsius, the centre added.