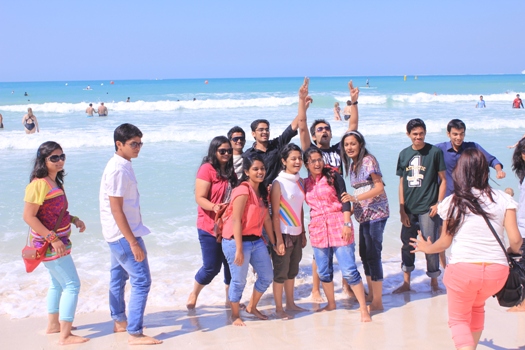 The students studying architecture at the Institute of Design Education And Architectural Studies, Hudkeshwar, Nagpur had a 5 day study tour visit to Dubai that commenced on 15th of Feb.
"This is the only architectural college in Nagpur that has made international ventures in order to help students explore the other side of architecture than that of our country", informed Prof. Milind Gujarkar H.O.D, (I.D.E.A.S) while speaking to NagpurToday.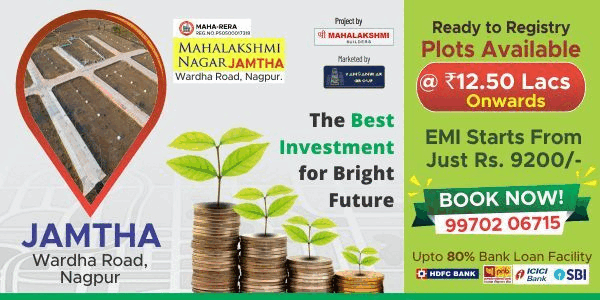 "Larger than life image of Dubai with larger, taller, high-rise buildings and Skyscrapers with marvelous landscapes had a perfect setting for learning architecture for the Budding architects of I.D.E.A.S." said Prof. Abhay Purohit, Principal, I.D.E.A.S, accompanied by Mr. Vinod Jattewar, Director,  I.D.E.A.S.
Around 25 students from 1st year to 4th year of this 5 years' degree course participated in the study tour with six faculty members to guide them during the tour.
The Tour had students awe-struck by smooth streets, 8-lane highways, and not to forget the sky-scrapers standing uptight and touching the blue bright sky and all this in just 40 years of their independence. It also included visit to places like DUBAI mall, the largest mall in the world; mosques like 'Sheik Sayyad Mosque', Abu Dhabi which is draped in white marble and has the largest dome of all. As noticed by their explanations, students were pleased being able to witness places like the Masdar City which sustains itself by saving, conserving and producing energy, possibly a proto type for the generations to come. Safari ride, gushing away the sand in the thin air followed by belly dancing and the cruse dinner added flavor to the whole visit to the Emirates, they added.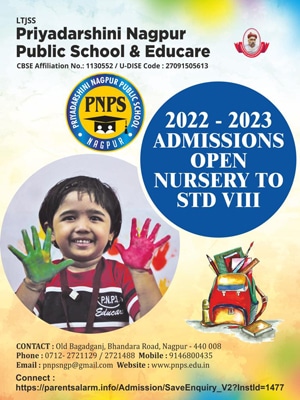 "It is very difficult to express the Emirates in words as words will fall short for them, take it from the landscape architecture to the structural designs of the buildings, from electricity supply to watering of trees, the biggest metro project and road networks and many more uncountable things that make Dubai the fastest growing city of the world. I can compile by saying that it was a unique learning experience", said Aditi Pradhan, student 3rd year, I.D.E.A.S.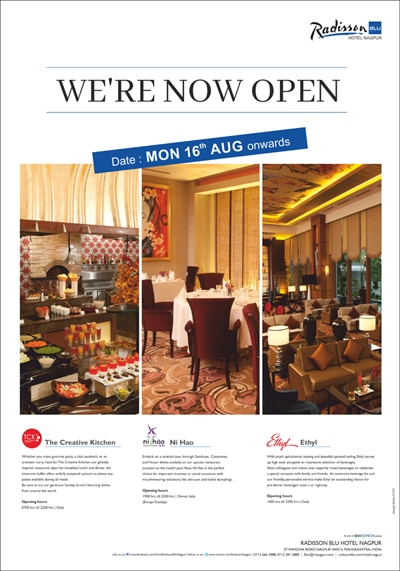 While sharing his tour experience with NagpurToday, Adwait Limaye, 3rd year student, I.D.E.A.S. said, "Those ideas that we couldn't have even imagined were seen implemented in the marvelous landscapes of Dubai."
Students' feedbacks also framed, that this place not only adds to the iconic structures erected to supply the real estate markets but is also projected as one of the best investment markets worldwide. This paradise has some of the best leisure and economic hubs in the modern world having free zones for literally every activity ranging from education to industries. Dotted with artificial islands and marinas this destination is fast becoming a second home preference for celebrities and others alike. In this context, Richard Alves, 4th year student, I.D.E.A.S, was of the view, "The architectural preview brought out the best innovations in the construction industry today, both structural and material based. Its not for nothing that the leader of one of the emirates, Sheikh Mohammed Bin Rashid Al Maktoum wouldn't take up for his tiny emirate to be a focus on the world map, as once quoted by him, "We, in the UAE have no such word as "impossible"".
In conclusion, Neeruja Gupta, 3rd year student, I.D.E.A.S. summarized, "Splendid! This was the word that I muttered out as we landed on the Sharjha Airport, U.A.E! It was one unmatched experience that all of us as students of Architecture have enjoyed to the brim. With the cherishing memories of Dubai, I'm hoping for such visits in the future. Altogether, it was a privilege to be a part of such a breathtaking encounter with DUBAI, gratitude to our faculty, which happens to be the heaven for architecture."
…Ritu Walia