Dr TVR Wilkinson installed as President, Dr Rajiv Sonarkar as Hon. Secretary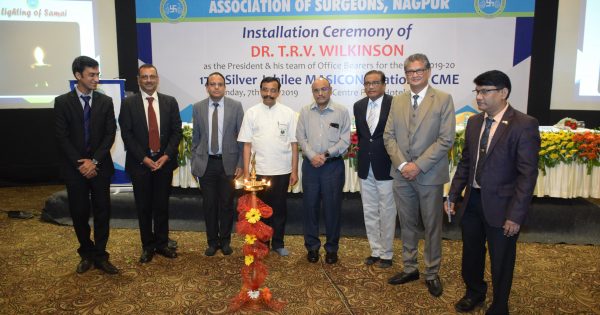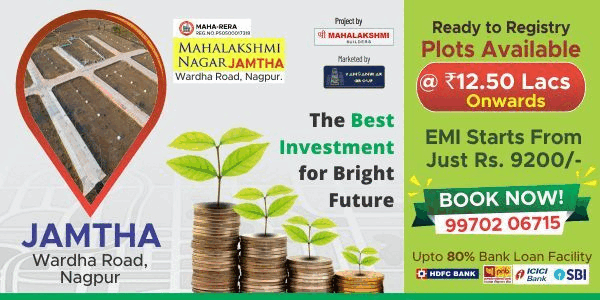 Nagpur: Association of Surgeons, Nagpur, (ASN) held its installation ceremony of the new team for term 2019-20 along with 17th Silver Jubilee MASICON Oration and CME at a city hotel recently.
Dr Ashish Satav, Chief Functionary of MAHAN Trust, was the chief guest while Dr Ramesh Ardhanari, Head Surgical Gastroenterology, MCH, Madurai, Dr. Dilip Gode, Past National President, Association of Surgeons of India (ASI) and Dr Sunil Agrawal, Head Vascular Surgery Department, Christian Medical College, Vellore were the guests of honour.
Dr TRV Wilkinson took over as President for the year 2019-20 from Dr Rajesh Singhania and Dr Rajiv Sonarkar as Secretary from Dr Sushil Lohiya. Others who took oath of office included immediate past president Dr. Rajesh Singhania, immediate past honorary secretary Dr. Sushil Lohiya, President-Elect Dr Vikram Desai, Vice-President Dr. Sudhir Deshmukh, Treasurer Dr. Vijay Agrawal, Joint Secretary Dr Atish Bansod, Editors –'Upsurge' Dr. Gopal Gurjar and Dr Prashant Bhowate.
The executive members included Dr Nitin Wasnik, Dr Divish Saxena, Dr Gayatri Deshpande, Dr Mahendra Chouhan, Dr Nilesh Changale, Dr Nirmal Patle, Dr Vikrant Akulwar, Dr Rashmi Mundra, Dr Pravin Wairagade, Dr Ramakant Tayde, Dr Kanhaiya Chandak, Dr Abhay Choudhary, Dr Prasad Bansod, Dr Ghanshyam Chude and Dr Kapil Panchbhai. Co-opted Members- Dr Mrunalini Borkar and Dr Avinash Rode.
Dr delivered the introductory speech. Dr Lohiya presented the annual report. Dr. Vijay Agrawal and Dr. Gayatri Deshpande were given travelling fellowship of ASN. New members were inducted in the association.
Dr Satav spoke on 'Tribal Health Problems and Solutions, How ASN can help,' Dr Sunil Agrawal CMC Vellore delivered the key note address on 'ABC of Vascular trauma', Dr Raj Gajbhiye, Dr Murtaza Akhtar, Dr Prashanat Rahate, Dr Sunil Lanjewar, Dr S. Dasgupta, Dr. Rajesh Singhania, Dr B S Gedam, Dr B B Gupta, and Dr Rajesh Singhvi chaired different sessions.
Dr Divish Saxena and Dr Gayatri Deshpande conducted the proceedings while Dr Rajiv Sonarkar proposed a vote of thanks. MMC has accredited the CME and granted credit points to participants. Trade and Industrial stalls were also displayed to acquaint with modern technological advancements.