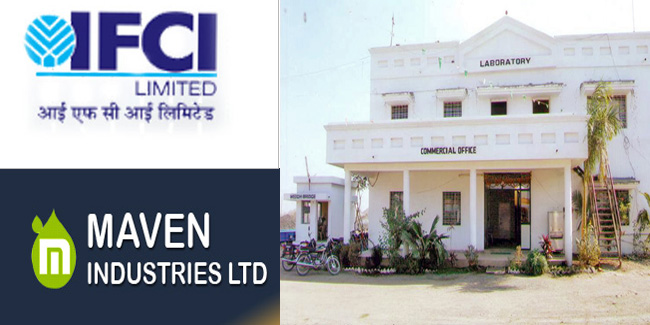 Nagpur News: Two businessmen from Maharashtra were arrested for duping Industrial Finance Corporation of India (IFCI) of Rs.5 crore to obtain working capital loan.
Ashok Kumar Rathi, 51, director of Maven Industries Limited in Nagpur, and Vijay B. Shethia, 47, director of Jayesh Oil Trade Private Limited in Mumbai, have been arrested from Maharashtra and were brought to the Capital on Saturday.
They were arrested following an investigation into a case registered on August 30 last year by Tapabarata Mohitra, a senior associate vice-president of IFCI Ltd., with Economic Offences Wing (EOW) of Delhi Police.
Mohitra, in his complaint, stated that Maven Industries Ltd. had approached the IFCI for loan. Rathi told the bank that he had to supply soya refined oil to Jayesh Oil Trade Pvt. Ltd. and needed loan for it. The corporation provided loan of Rs.5 crore but the company had submitted forged bills of the purported supply of soya products and soya refined oil worth Rs.5.90 crore to Jayesh Oil Trade Pvt. Ltd.
A few months after the corporation dispersed the loan, they found that the invoices and bills submitted by Rathi were fake and there were false representations by both the companies. During the course of investigation, EOW asked the directors of both the companies to join inquiry along with complete information and documents, but they avoided.
Both the accused were later arrested by the EOW officials from Maharashtra this week, said the officer.
Rathi told the police that the invoices given to the corporation to obtain loan were forged. Similarly, Shethia admitted before the police that he too had submitted forged invoices and fudged corresponding entries in their account books.
Police said Rathi is a commerce graduate and hails from a business family of Nagpur. He formed Maven Industries Ltd and used to purchase bulk soya beans from wholesale market, extract oil from the beans and then sell them to traders in Maharashtra and Gujarat. Shethia is a Class XII passout and belongs to a business family of Kutch. He deals in trading of edible oils. He runs his business from a office in Mumbai and buys bulk edible oil from manufacturers for large scale consumers.