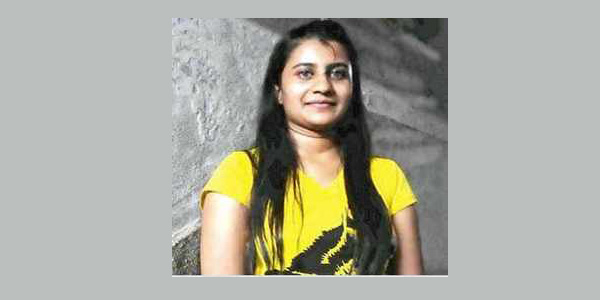 Nagpur News: The Marine Drive police illegally picked up a 24-year-old girl and detained her for six hours for arguing with a senior IAS officer.
The argument took place when Ankita Shah, a law student, was stopped from taking part in a hearing at the Urban Development Department (UDD) over the cancellation of a permit of a cold storage unit in Nagpur that collapsed in January 2012, killing 18,Mumbai Mirror reported.
According to the report, the police said that Principal Secretary (UDD) Shreekant Singh was holding a hearing as a quasi-judicial authority and Ankita was detained after she disrupted the proceedings.
However, Ankita alleged that the police took her to the Marine Drive police station and detained her for six hours without giving any reason.
Daughter of a grain trader, who incurred huge losses in the January 2012 collapse of the cold storage unit in Nagpur, Ankita had filed a number of Right o Information (RTI) queries to ensure justice for the families of the 18 victims and others affected by the collapse, says the report.
Following the accident, local development authority Nagpur Improvement Trust (NIT) cancelled all permissions to the cold storage unit.
The unit's owner appealed against the NIT order with the UDD. Ankita had reportedly informed the UDD that she would like to appear as an intervener during the hearing on behalf of her father and 18 victims.
When there was no response from the UDD, Ankita showed up at Shreekant Shreekant's office and requested that she be allowed to remain present. But the IAS officer turned down her request. This resulted in an argument took place between the IAS officer and Ankita when she asked Shreekant to give her in writing the reasons for refusal. Shreekant then called police and Ankita was detained.