Nagpur.
NMC's annual cultural event Nagpur Mahotsav is going to be grand this year as many celebrities and veterans from the film industry will be coming to enthrall the audience at the event which is kickstarting from January 22 to 26.  Veteran singer Asha Bhonsle, renowned percussionist Zakir Hussain and Bollywood's super-hit musical trio – Shankar Mahadevan, Ehsaan and Loy will present their best performance at the do. Besides, many famed artists from Nagpur will also be presenting cultural programmes, bringing in vibrating hues to the celebration.
A meeting in this regard was organized in presence of Mayor Praveen Datke, NMC's Standing Committee Chairman Balya Borker, NMC Commissioner, MLA Anil Sole, Sandeep Joshi, Sunil Agrawal, Bandu Raut, Sports Committee Chairman Harish Dikondwar and vice-president Pramod Bhusari.
This apart, NMC is also looking forward to organize half-marathon in the running month. Official sources informed that a committee headed by Pramod Bhusari will be formed in this regard. Representatives of various sports organization along with players and famous athletes across the country will be participating in half marathon. There will be a 10 kms run commencing from Kasturchand Park.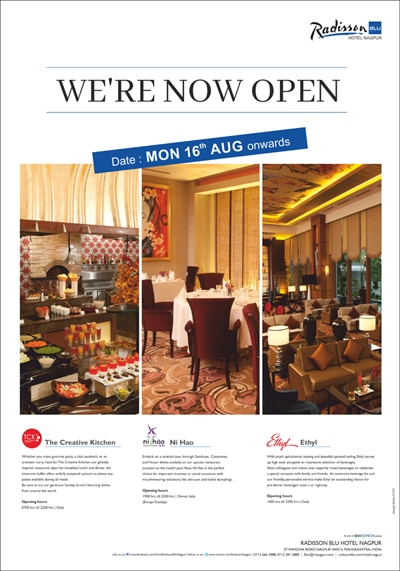 It was informed that NMC will also organize various sports competition in the New Year which includes kabaddi, All India Handball Competition, Solo Drama Festival along with many other feats. NMC has made the provision of Rs 1 crore in its yearly budget in order to conduct these events. An event management company from Mumbai has been appointed to execute these programmes.
Standing Committee Chairman Balya Borker informed that sponsors are being roped in to associate them with the multiple events.