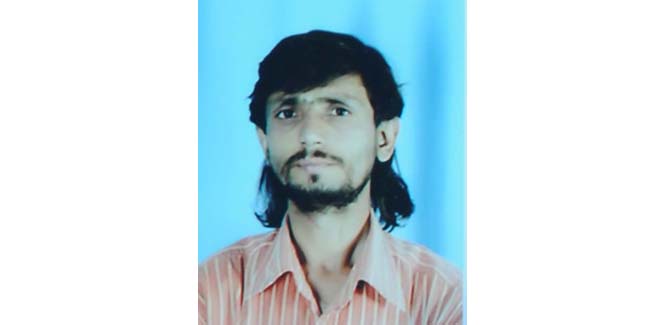 Nagpur News: Dead body of a young man was found near the wall of Surya Nagar Lata Mangeshkar garden on Friday morning. Identified as Arjun Navilal Sharma (30), the deceased was worked in the Iron Company of Sunil Nahata and in the company house at Surya Nagar with his wife Kalpana and daughter Anjali. On Friday morning, the security guard of Lata Mangeshkar garden discovered the dead body of Arjun and informed his wife.
According to police, on Thursday evening Arjun had gone to buy vegetables on his bicycle at around 7.30 pm. When he did not come back till 8 pm, his wife and daughter went to find him. They returned home when they found Arjun talking to some people near the garden. Arjun did not return till 11 pm but his wife assumed that he had gone on his job. When he did not turn up till 5 am in the morning, his wife went to search him, but could not locate him and returned back. At around 8 am, security guard of Lata Mangeshkar garden came running to their house and informed Kalpana that bicycle of his Arjun is kept near the garden wall and a dead body was also lying near it. Kalpana rushed to the spot and was shocked to see Arjun lying dead on the ground. She immediately informed the company owner Sunil Nahata about the incidence who called Kalamna Police and informed them about the murder.
A team from Kalamna police station reached the spot and performed panchanama. The dead body was sent to Indira Gandhi Government Medical College and Hospital for post-mortem. His wife informed the police that she saw Arjun talking to some people on Thursday night and police are suspecting involvement of those people in the murder. But, reason of the murder could not be ascertained till filling of the report.
It is to be noted that Arjun was scheduled to go Tumshar on Friday due to some official work. But, he was killed before that. Kalamna police registered an offence of murder against unidentified persons under Section 302 of the IPC and are investigating the case, informed PI Sampat Chavan.