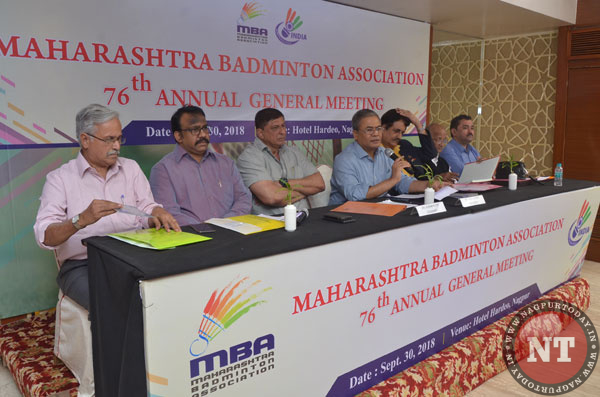 Nagpur: Arun Lakhani is re-elected as President of Maharashtra Badminton Association for second term for the period of 2018-2022 on 30 September 2018 in the MBA Annual General Meeting (AGM) for the year 2018-19. A new body of 26 office bearers was installed at this occasion.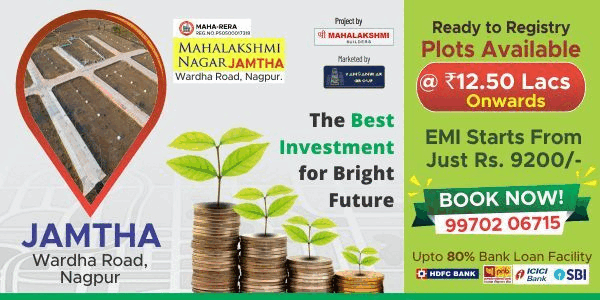 Many national and state level tournaments were successfully organized by MBA during the last couple of years. Due to the robust support from the Association & Lakhani's able leadership, the Badminton players from Maharashtra could bring laurels to the state.
The Senior National Badminton Championship held at Nagpur in Nov 2017 was his most remarkable achievement amongst many others. The grandeur with which the Championship was organized, it attracted praises from the badminton fraternity and the fans alike. It has been recognized as the best nationals organized so far by the legends of the sport like P. Gopichand.
Many infrastructural development proposals have been prepared and pushed ahead for implementation by the MBA lately as informed by Arun Lakhani at a press conference on Sunday.
Lakhani said, "It's an honor to be re-elected for the position. The new team is enthusiastic and we are looking forward to taking the sport of Badminton to new heights for the players of Maharashtra. We are planning to develop world class professional academies on the already available infrastructures which are not being utilized to the fullest. We plan to on board as many relevant people as possible including national, international players, Olympians, coaches, bureaucrats, etc. On boarding people brings sustainability, efficiency and accountability in the operations."
The re-elected President further added, "Our priority will be –
1.Infrastructure & coaching – We see that the number of courts are increasing. However, their organization is missing. We will seek district's management in the Government courts to better utilize the available infrastructure. For coaching, we have established a Coaching and Development Committee which will be convened by Secretary Coaching.
2.Support to Promising Players – We are planning to arrange National Camps with national international coaching support to our promising players to bring out the best performance from them.
3.Tournaments – MBA will provide strong support to the districts in order to increase participation. We will be enhancing the prize money for tournaments which would again boost the players to participate. Arranging Inter-corporate tournaments is also our agenda.
4.Technology – For seamless mechanism for players to send entries, we are shortly launching a mobile app for players and parents.
The newly elected body of Maharashtra Badminton Association is as follows:
1 Shri Arun Lakhani President Nagpur
2 Shri Pradeep Gandhe Deputy President Mumbai
3 Shri Ashish Bajpai Sr. Vice. President Latur
4 Shri Prashant Thakur Vice President 1 Raigadh
5 Shri Ch. Shivajiraje Bhosale Vice President 2 Satara
6 Smt. Manik Paranjpe Vice President 4 Sangli
7 Shri Kulin Manek Vice President 5 Mumbai
8 Shri Shirish Boralkar Vice President 3 Aurangabad
9 Shri Jagdish P Joshi Treasurer Nagpur
10 Shri Sundar A. Shetty Hon. General Secretary Mumbai
11 Shri Shrikant Vad Joint Secretary Thane
12 Shri Rajan Pillai Hon. Secretary- Coaching and Development Nasik
13 Shri Mangesh Kashikar Hon. Secretary- Tournaments and Event Nagpur
14 Shri Mahesh Wakradkar Member, Executive Committee Nanded
15 Shri Ravi Deshmukh Member, Executive Committee Parbhani
16 Shri Jugal Rathi Member, Executive Committee Amrawati
17 Shri Mohan Shah Member, Executive Committee Wardha
18 Shri Gurunath Khubba Member, Executive Committee Latur
19 Shri Amit Mule Member, Executive Committee Ratnagiri
20 Shri Jitu Rathi Member, Executive Committee Solapur
21 Shri Pradip Gabada Member, Executive Committee Yawatmal
22 Shri Dinesh Dhoot Member, Executive Committee Akola
23 Smt. Nirmala Kotnis Member, Executive Committee Mumbai Suburb
24 Shri Sidharth Patil Member, Executive Committee Aurangabad
25 Shri Nikhil Kanetkar Advisor Olympic Player
26 Shri Pravin Darade Co-opt Member IAS