Nagpur: An annual regional sports meet "Chak de" – Khelo Nagpur Khelo will be organised under the aegis of the Union Minister Nitin Gadkari, in Nagpur. The event consist of Kabaddi, Kho-Kho, Football, Wrestling, Skating, Bodybuilding, Chess, Carrom, Badminton, Athletics, Volleyball, Basketball, Cricket, Cycling, which will be held for twenty days at different venues at a time organised for the Nagpur players.
Artists, designers, illustrators and creative minds from across the world are invited to design the logo for the first edition of this annual event.
The design should capture the artistic impression of what "Chak de" Khelo Nagpur Khelo means. A jury of carefully chosen experts will pick the designs. The selected designs will receive the following prizes and certificates –
First Prize – Rs. 11,000 and a certificate, Second Prize – Rs. 5,000 and a certificate, Third Prize – Rs. 3,000 and a certificate, Special Mention –Certificate of Appreciation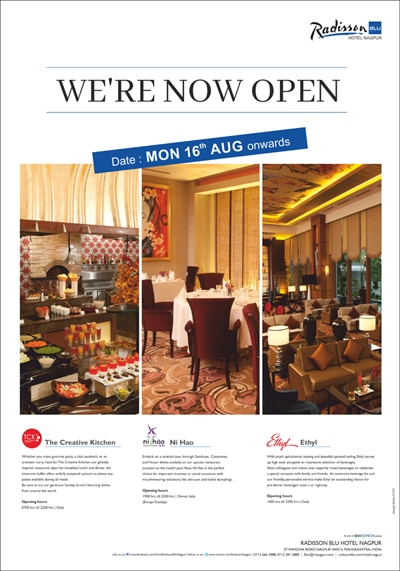 Those participating in competition bears certains in mind before designing.
Create a logo for "Chak de" with the tag line "Khelo Nagpur Khelo" along with the Logo. An additional line – Khasdar Krida Mohotsav to be added with the Logo. All written matter in the design must be in Devnagari script only. The artist will have to submit the design concept as a single image. The artist can additionally use mock ups to show how their design will look. A short paragraph not to exceed 200 words describing your idea should be written.
The design should be presented as a soft copy image in standard CMYK A4 format (210 mm X 297 mm) in 300 dpi as a jpeg image as per attached template. The design has to be mailed to khasdarkridamahotsav@gmail.com using the template given in the link below. https://goo.gl/FX1LKe
Artist can share their design on social media websites ONLY AFTER the competition results are out with due credit to "Chak de". The winning logo chosen for the event will be the copyright of the event organizers. Date for submission of entry is from 29th March to 5th April, 2018. Last entry will be entertained till 5th April, 2018 till 6 pm. Entry is free. One / Two entry per participant will be allowed.