Deeksha given by Bhadant Nagarjun Arya Surai Sasai
Nagpur.
Deekshabhoomi, the sacred monument of Buddhism where the architect of the Indian Constitution, Dr. Babasaheb Ambedkar, converted to Buddhism along with his 500,000 followers on 14 October 1956 saw a sea of humanity on October 3, 2014.
More than around a lakh Dalit pilgrims visited Deekshabhoomi this year to celebrate Dhamma Chakra Pravartan Din (Mass Conversion Ceremony Day) and to remember the Memorial Day when Dr. Ambedkar converted to Buddhism here.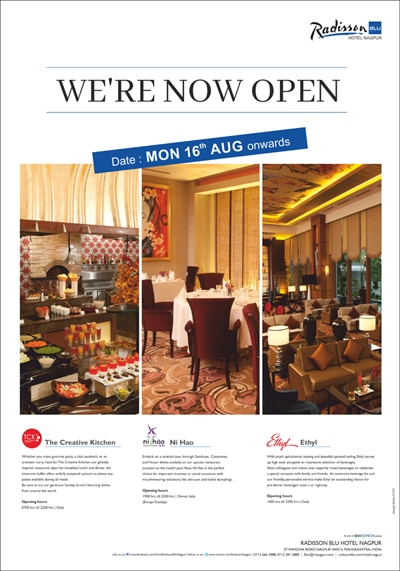 Bhikus & Deeksha
This year the number of Buddhist monks known as Bhikus total around 2250. More than 2000 Indian Bhikus from all over India have arrived to celebrate this auspicious day. A 100 Bhikus from Thailand, 50 Bhikus from Myanmar, 50 Bhikus from Sri Lanka and around 50 Bhikus from Japan have come to the venue and are present to oversee the Deeksha. There are also 500 Shamner (small boys who have dedicated their lives for Buddhism) they will become Bhikus after their Upsampada after working as Shamner for 5 years.
This year, till 3pm, the number of people who have taken Deeksha totaled 50,000. However the organizers claimed that they have set a target of nearly 1 lakh people taking Deeksha.
Deeksha literally means 'act of ordaining', this year, under the leadership of Bhadant Nagarjun Arya Surai Sasai, both the Samner and the devotees of Buddhism got their Deeksha.
There is counter where the person interested has to fill the form and after Deeksha, he or she would be a given a certificate of having received Deeksha.
Police protection & Monitoring
There was an elaborate police protection provided to the venue. The number of cops on duty included
1. DCPs                02 (DCP SB Vijay Pawar & DCP Zone IV Ishu Sindhu)
2. ACPs                08
3. PIs                    18
4. APIs                 24
5. PSIs                  49
6. Constables       900 (including 150 Woman Police Constables)
7. Home Guards   200
Apart from this a battalion of SRPF, Zone Squad, Dog Squad, ATS Team, and Intelligence Department etc are deployed at the venue to ensure that the Dhamma Chakra Pravartan Din goes off smoothly without any untoward incident.
There is a continuous monitoring of the entire premises through Closed Circuit Tele Visions (CCTV). Apart from this the police department has also erected 10 temporary towers from which cops are continuously monitoring the movement of the crowd. The police personnel who were guarding and monitoring every gate were also maintaining discipline as well as for unscrupulous persons.
The volunteers of Samata Sainik Dal who were 2000 in number were coordinating the movement of the crowd and in maintain the discipline within the premises.
The people who stood in long serpentine queues waited for almost an hour for the Darshan of Lord Buddha inside the Stupa.
The premises also hosted many shops and kiosks where statues, books, magazines, posters, paintings, artifacts and other goods related to Buddhism and Ambedkar's Life were sold. The Buddhist devotees thronged these shops. The crowd which included mostly village folk had travelled to the city from almost all villages of Maharashtra. Every road surrounding the Deeksha Bhoomi turned out to be a business centre where many did brisk business selling fancy products to poor and gullible village folk.
Many musical programmes were simultaneously going on in the premises. While many devotees used the place on the ground to settle down for a small nap, other used it for eating the food and relating their experiences.