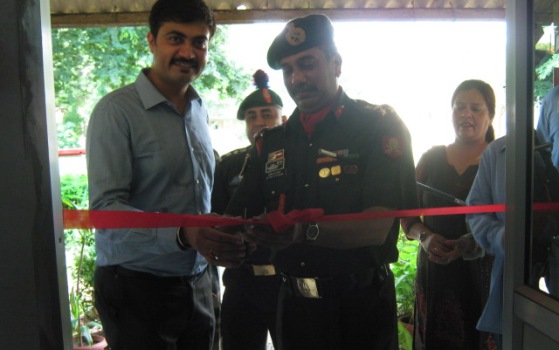 Nagpur News:
If computers have changed the very concept of life, then the Digital Education could aptly be credited with for a paradigm shift in the pedagogy of the modern era.
Army Public School Kamptee went digital by adopting the Multiple Learning Experience (M-LEx) model designed by Tata Interactive  Systems called Tata ClassEdge. The initiative was inaugurated in the school premises on Saturday morning by Brig Satish N Wasade, Commandant, GRC Kamptee.
Tata ClassEdge officials briefed the Army officials and school management about Multiple Learning Experience (M-LEx).
The Tata ClassEdge instructional  framework is based on the premise that students learn best through a variety of multisensory experiences and instructionally sound activities, including hands-on activities, discussions ,debates, creative and critical thinking activities, collaborative research, field trips and multimedia.
While speaking to NagpurToday, Principal Devassy M.O said, "All our 24 classrooms have been digitized. Our aim is to create an active learning environment with an effective blend of innovative classroom and outdoor activities, projects and multimedia. Tata ClassEdge is expected to help students engage actively with curriculum content . Students participating in mastering key topics through a variety of activities," he added.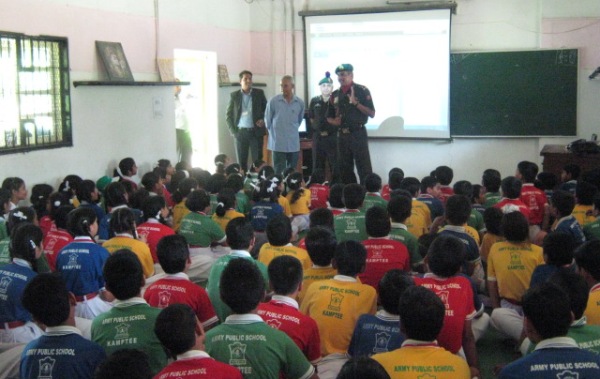 The E-Learning  model will be applicable from KG-I to Class XII. The software is developed as per school syllabus. The school students were shown demonstration by Tata Interactive official  Yuvraj Kewate who received overwhelming response and appreciation. Students liked the concept.  Army Public School Kamptee is the first Army CBSE school to adopt this teaching method.
Tata ClassEdge will provide teachers with effective instructional support with well designed lesson plans, making classes engaging and memorable. Teachers can make use of multimedia assets to visually illustrate complex concepts and utilize other interactive  tools on portal ,such as geometry constructions, algebra tiles, mirrors, lenses and maps to maximize efficiency in classrooms.
Apart from Army School Kamptee, Tata ClassEdge E-LEARNING teaching platform is also being used by other schools in Nagpur like Sandipani, Tuli Public School , Gyandeep School, Nutan Bharat, Royal Gondwana  and Bhosla Military School.  There are dedicated resource persons from the company to ensure proper working of the system and training for teachers are held every 6 months , informed Gautam Joshi , Area Manager, Tata Interactive Systems.
Nitin Verma , Regional Manager , Tata Interactive System , while speaking with Nagpur Today, stated that the biggest benefit of this platform and Tata ClassEdge is, "We are providing collaborative platform with editing and updation process, which differentiates us from others in this field. Teachers can save whatever they have written, the data can be used again and it will be useful . Graphical representation and working sheets will be very beneficial for the students,he added.
Brig Satish N Wasade, Col Ajay Dubey, Principal Devassy M.O, Nitin Verma, Gautam Joshi , Yuvraj Kewate, Santosh Kale, Sunita Wahal, Savitania Kalsey, Sonika Banerjee, Durga Raikwar and Gayatri were present during the inauguration.