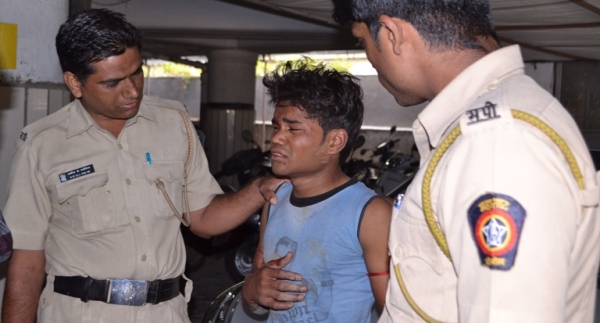 Nagpur News:
A burglar got arrested as a car driver showed his senses and the alertness at the nick of time.
According to the reports, Dilip Doshi resides on the Fifth Floor of Kamal Palace Apartment near Tuli Imperial Hotel in Ramdaspeth. Doshi owns a Ford Figo car (MH-31/DA 8867) and he has employed Dharmesh Mishra (37) as his car driver. At about 3.30 pm on Saturday, Dharmesh had gone to urinal located in the Kamal Palace Apartment itself. When he was returning to the car, Dharmesh spotted a man hidden at a place near car parking. Dharmesh immediately shouted "Chor Chor" (Thief) thus alerted the nearby people. The burglar, too, got alerted by the loud shouting by Dharmesh and he tried to escape the spot. In the process, the thief crossed over to Tuli Imperial Hotel premises by jumping the wall. But the burglar jumped into the scrap stocked with tins and other sharp-edged material thus injuring himself bloodily. The guards at the Tuli Hatel caught hold of him and informed the Sitabuldi Police Station and a team of  policemen reached the spot. The police arrested the burglar and took him to police station for questioning. The police and other people found the burglar under the heavy influence of liquor.
The unidentified thief is native of Gondia and was working at a "Paan Thela" in Nagpur. He had left the job recently, probably to commit burglaries. But, is now cooling his heels in police custody.