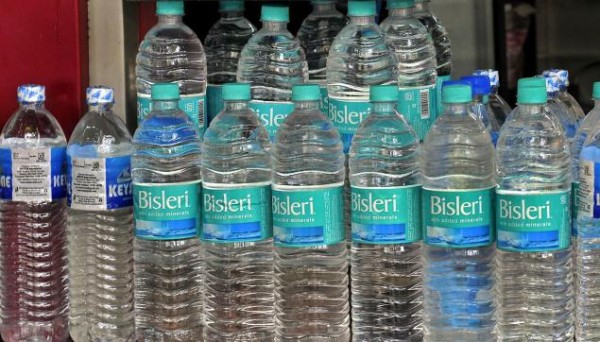 Nagpur News: Mineral water, soft drinks, fruit and other Fast Moving Consumer Goods (FMCG) are being sold at prices higher than the Maximum Retail Price in Nagpur city and rural areas nearby.  The authorities are entirely clueless about it.
2 litre bottles of Bisleri mineral water, legally priced at Rs. 25, are being sold at Rs. 30 and Rs. 35 in the shops outside Nagpur railway station. Alok Kumar, a railway passenger and Management trainee with Reliance foundation, was yelled at by one such shopkeeper when he questioned the higher price. Alok had wanted to buy some water after reaching Nagpur by train from Mumbai, early one morning. Upon being charged extra for a 2 litre bottle, he asked the shopkeeper the reason for having to pay more than the legal price. The shopkeeper allegedly yelled at him, using foul language, and warned Ashok not to teach him how to run his business. Ashok approached at least twelve other shops in the vicinity, but was charged the same in each of them. The shops on the square demanded higher prices as well.
Retailers are allowed to charge Re. 1 more than the MRP for bottled water and soft drinks, keeping in mind the cost of refrigeration required to keep the products chilled till purchase.  Charging Rs. 10 to Rs. 15 extra, however, is outright illegal. Passengers who alight from trains at the station have no choice but to pay extra, as all the shops nearby charge the same. The department under the State Government that is responsible for action against those flouting the rules does not seem to have taken any steps. Sellers in Sitabuldi, Mahal and Sakkardara also indulge in such malpractices.
A reporter from Nagpur Today found the Department office in Civil Lines empty when he went to discuss the issue with officials. Mr. Paliye, an officer from the same department, told Nagpur Today over the phone that they cannot initiate any action without at least one official complaint from a consumer. "We cannot investigate any seller unless we receive a complaint about their misbehaviour, unless we have a formal complaint along with the receipt of the bought product" he said.
The department has dealt which such issues in the past. Recently, investigations were conducted at the International Airport when complaints were made about product being priced higher than the MRP.